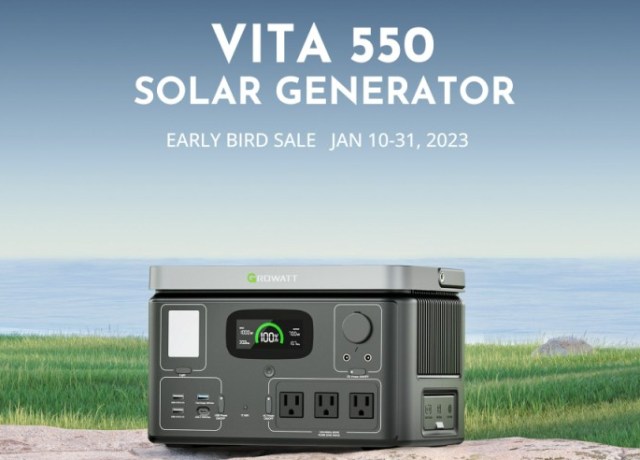 Growatt unveiled their latest power station, an ultra-portable camping companion, VITA 550 – at CES 2023.
Growatt said VITA 550 features a LFP battery and a 3000 cycles lifespan.
VITA 550 boasts a 538Wh capacity, 600W AC output, and 11 power outlets that allow users to power most of their outdoor devices. Its Watt+ feature allows devices beyond rated power (up to 1050W) to run, which helps to power 90 percent of essentials.
The 240W solar input and 99 percent MPPT efficiency make VITA 550 a solar expert that allows a full charge in 2.5 hours of sunlight. Plus, customers will benefit from a 1.6-hour wall charge thanks to the bi-directional inverter technology.
"Following the successful launch of INFINITY 1500, we're now taking the wraps off VITA 550 in front of global users, expanding the smaller model to deal with diversified portable scenarios," said Lisa Zhang, Vice President of Marketing at Growatt.
VITA 550 is available on Growatt's website – which retails for $529 but is on sale now for $429. This pre-sale price will start from January 10 to January 31 (PST).