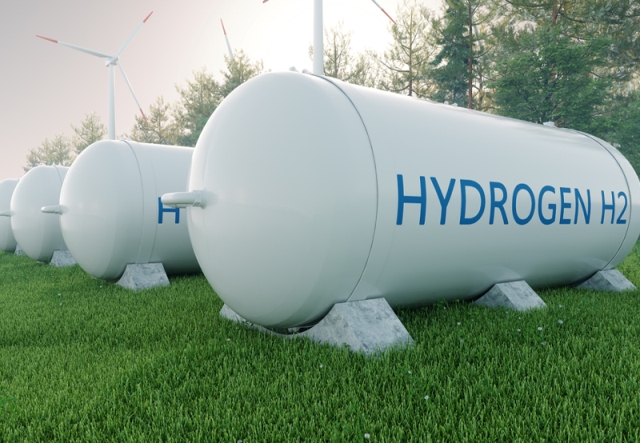 Global renewable green hydrogen pioneer Lhyfe has obtained the construction permit for its second production site in France.
The company is about to begin preparatory building work on the plant in the Morbihan region of Brittany.
Lhyfe Bretagne, which should be operational by the second half of 2023, will mainly supply transport and the industrial processes of companies across the region.
Local government office Lorient Agglomération has already defined its green hydrogen needs and will be the first Bretton territory to benefit from gas produced on the site.
Lhyfe Bretagne is part of the VHyGO project, supported by ADEME, the French Agency for Ecological Transition.
Lhyfe is taking a new step forward with the announcement of the construction of its second green and renewable hydrogen production plant site in Brittany.
It marks the beginning of a long series of deployments for Lhyfe, which aims to have over 3 GW of installed capacity by 2030.
Lhyfe recently began its first UK operation in North East England to identify opportunities to deploy production facilities to support the country's net zero ambitions.
Lhyfe will produce green and renewable hydrogen at Buléon, in Morbihan, by electrolysis of water using resources and energy sourced nearby.
Lhyfe has identified a plot of land of approximately 6,800 square meters next to a windfarm, enabling totally carbon-free hydrogen production.
Lhyfe Bretagne will be able to produce up to 2 tonnes of green and renewable hydrogen per day (5 MW).
Its central location will enable Lhyfe to supply its customers across almost all of Brittany – within a radius of about 150 km – in keeping with its short supply chain philosophy.