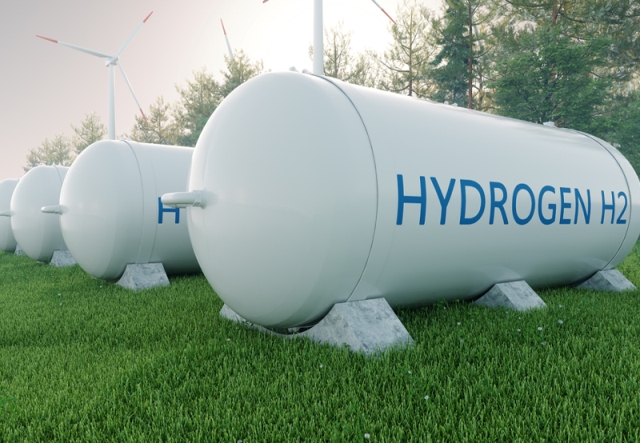 Equinor and RWE announced plans to make joint investment in projects aimed at generating green hydrogen for European markets.
The investments will depend on the construction of a hydrogen pipeline between Norway and Germany and a German hydrogen downstream infrastructure.
Equinor and RWE propose a series of investments that would be major building blocks for European hydrogen supply and its utilization in the power sector from 2030 onwards.
"The collaboration has the potential to develop Norway into a key supplier of hydrogen to Germany and Europe. This is a unique opportunity to build a hydrogen industry in Norway where hydrogen also can be used as feedstock to domestic industries," says Anders Opedal, Equinor's CEO and President.
Markus Krebber, CEO of RWE: "Our investments into hydrogen-ready gas-fired power plants will ensure security of supply in a decarbonized power sector."
Equinor has the ambition to invest in clean hydrogen to Europe projects with an initial 2 gigawatt (GW) of low-carbon (blue) hydrogen production capacity in Norway by 2030 and up to 10 gigawatts by 2038. These facilities are to feed into a pipeline to Germany, which is being assessed by Gassco, Equinor and third parties. Provided this pipeline is in place, Equinor will transport the blue hydrogen, which RWE will purchase and use in hydrogen-ready gas plants.
In addition, RWE and Equinor will collaborate in projects aimed at generating green hydrogen. Offshore wind energy is the most effective form of renewable power generation. Combined with electrolysers it will play an important role for the ramp-up of the hydrogen economy.
In this context, RWE and Equinor are planning to jointly explore possibilities for offshore production of renewable hydrogen in Norway, Germany and countries adjacent to the proposed hydrogen pipeline. Both companies are already engaged in developing AquaSector – a project in the North Sea aimed at creating a 300 MW offshore wind farm connected to offshore electrolysers that produce green hydrogen.
RWE and Equinor also plan to jointly invest in hydrogen-ready gas-fired power plants (CCGT) in Germany with a total capacity of 3 gigawatts by 2030.