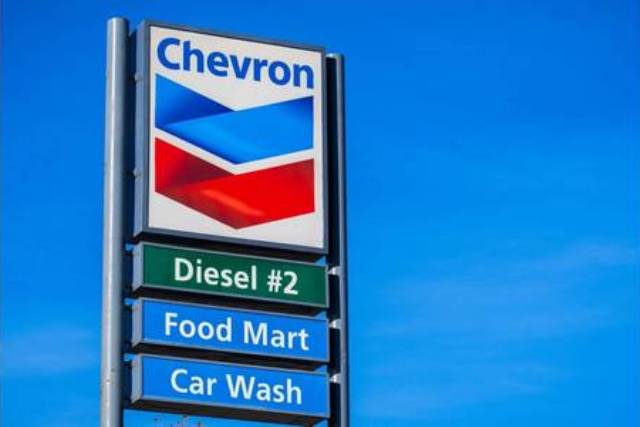 Chevron Corporation reported sales and other operating revenues of $52 billion in first quarter 2022, compared to $31 billion in the year-ago period.
Chevron posted earnings of $6.3 billion ($3.22 per share – diluted) for first quarter 2022, compared with $1.4 billion ($0.72 per share – diluted) in first quarter 2021.
"First quarter financial performance saw return on capital employed increase to 14.7 percent and our balance sheet strengthen further," said Mike Wirth, Chevron's chairman and chief executive officer. The company's debt ratio and net debt ratio declined to 16.7 and 10.8 percent, respectively.
Chevron's worldwide net oil equivalent production in the first quarter was 3.06 million barrels per day. Permian Basin unconventional production grew to a record 692,000 barrels of oil equivalent per day in the first quarter, as the company raised its 2022 guidance to 700,000 – 750,000 barrels per day, an increase of over 15 percent from 2021.
Chevron's capital expenditures during the quarter increased to $2.8 billion, 10 percent higher than last year. The total of full-year capital spending and announced acquisitions is expected to be more than 50 percent higher than 2021.
Chevron accelerated plans to grow its renewable fuels business by acquiring Renewable Energy Group and Bunge North America.
Chevron advanced its hydrogen, carbon capture and offsets businesses with an agreement with Iwatani Corporation of America to build 30 hydrogen fueling stations in California. Chevron will invest in Carbon Clean, a leader in cost-effective industrial carbon capture. Chevron signed an agreement with Restore the Earth Foundation on a carbon offsets reforestation project of up to 8,800 acres in Louisiana.
The company also closed its previously announced agreement with Neste to acquire its Group III base oil business and NEXBASE brand on April 1, 2022, strengthening its position as a leading supplier of premium base oils.