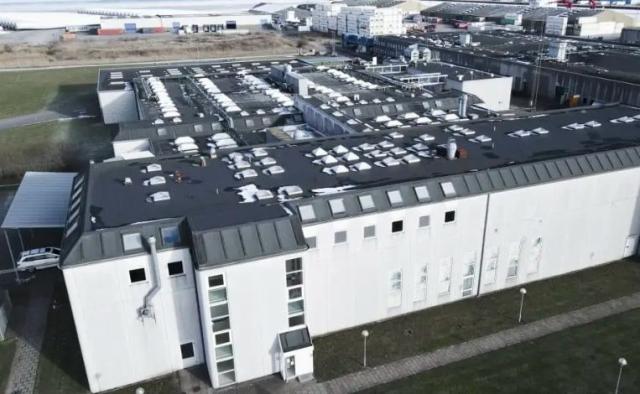 Blue World Technologies has started the production of its methanol fuel cells at the 8,500 m2 Blue Aalborg Factory.
The Danish fuel cell developer and manufacturer said the fuel cell factory, located in an industrial area at the Port of Aalborg in Denmark, has an annual production capacity of 250,000 fuel cells.
The production capacity corresponds to a total output of 15 megawatts, which is expected to be expanded to 50 megawatts in the next few years. Over time, the production capacity can be expanded to 500 MW on the existing site.
The fuel cells of the company will primarily be used for stationary power generation and within the maritime sector. The electrical efficiency of the fuel cell systems will enable efficient use of e-fuels, such as methanol, that through power-to-x can be manufactured as a renewable fuel ensuring a net-zero operation.
Blue World Technologies has reduced the production time of the plates by ten times with a potential for further reduction in cost and time.
"With the start of series production, we have achieved our biggest milestone to date and are one step closer to replacing conventional combustion engines with our climate-friendly fuel cell technology," says Anders Korsgaard, Co-founder and Chief Executive Officer at Blue World Technologies.