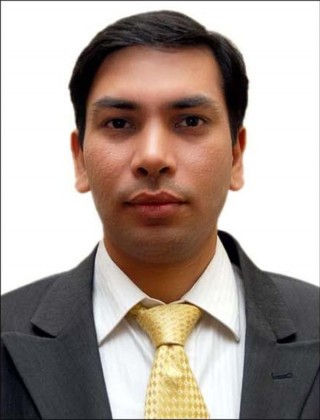 Rag picking has come off age. The new era of recycling is here. However, for those who want to try it as a business opportunity in India, the scene is not so good.
Sachin Sharma, along Dinesh Parikh and Aditya Parikh, took a bold step in 2013 to launch GEM Enviro Management in New Delhi to provide scrap management solutions to different industry verticals.
There are huge challenges, but there is big opportunity plus environmental incentives, says Sharma.
In the backdrop of Swachh Bharat Abhiyan, here's the gist of what the recycling entrepreneur has to say about recycling industry in India.

GreentechLead:  What was your inspiration for launching GEM Enviro in India?
Sachin Sharma: The inspiration was to make a viable business model out of resolving the packaging scrap (plastics, PET, paper, etc) collection and recycling problem in India.
GL: What was the toughest challenge in bringing the biz on track in the initial days?
SS: The toughest challenge was to hire smart people who believe in the company's vision and have same enthusiasm as the founders.
GL: Did the scenario change post the Swachh Bharath Mission launch?
SS: Yes definitely, as post SwachhBharath Mission we got good acceptability among our clients and other stakeholders.
GL: Who are your major customers? How do they contribute to your growth?
SS: Our major customers are beverage companies such as Coca-Cola, Pepsi &Bisleri.
Our customers provide us not only with business opportunities but also provide us critical inputs with respect to improvements in our deliverables. This helps us in continuouslyimproving ourselves and provides better services to them.
GL: What are your immediate expansion plans?
SS: Here's a list of our plans for near future
Set up Reverse vending Machines in Delhi NCR (particularly Gurgaon) as a pilot project for collection of Post-Consumer PET scrap.
To add new clients for both collection and recycling of pre consumer scrap as well as sale of recycled merchandise
GL: What is the biggest challenge in recycling industry in India?
Collection of post–consumer scrap – In India the collection of post-consumer scrap is done by combination ofrag-pickers and scrap dealers. This leads to higher cost of scrap for recyclers (as there are multiple chains of collection involved) and poor quality (because of contamination due to multiple handling).
Recycled merchandise market in India is in nascent stage due to low awareness about these products.
GL: Suggest 5 recommendations to government to improve the recycling habit of Indians and promote recycling biz in the country.
Segregation of waste at source to be promoted and made compulsory for households, housing societies and industries.
Promotion and awareness of Recycled Merchandise among corporate houses and general masses.
Subsidies to be provided to Recyclers for technology up gradation and capacity expansion
Implementation of Extended Producer Responsibility
Tax structure in favor of recycled products
GL: Any other comments?
We believe that in order to increase the recycling rates and make recycling successful in India a viable economic model needs to be built for the recyclers. The most important factor is promotion and spreading awareness of recycled merchandise. Creation of strong market for recycled merchandise will provide incentives to recyclers to recycle more and add capacities. This will also lead to higher collection of scrap (which otherwise is littered on roads, pathways and waterways) and will contribute to success of 'Swacch Bharat Mission' of Government of India.
We as a society can contribute to this cause by using and promoting recycled merchandise. These recycled merchandise (such as T-Shirts, Backpacks, Caps, etc) are of same quality as compared to virgin material. They are also good for skin and soft in usage. Everyone's small contribution in this regard can lead to big boost to recycling and environment sustainability.
Rajani Baburajan
editor@greentechlead.com