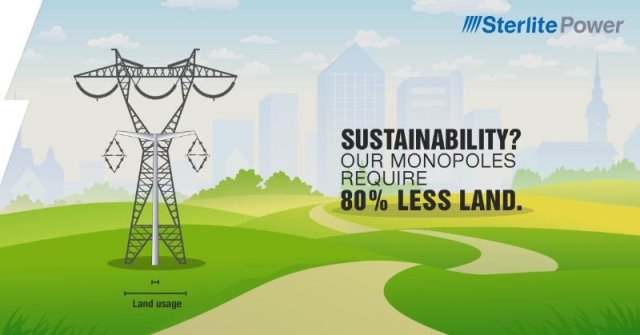 Sterlite Power, a power transmission company, announced the commissioning of its Rs 2,024 crore green energy corridor project – Lakadia-Vadodara Transmission Project (LVTPL).
The project aims to deliver more than 5000 MW of power from renewable rich regions of Bhuj and Kutch to the national grid.
This inter-state transmission connects the 765/400 kV substation at Lakadia to Vadodara through a 335 km long 765 kV double-circuit transmission line. With 812 towers spanning seven districts in Gujarat, this power transmission corridor is one of the largest transmission corridors built in India till date. Additionally, it forms a critical part of the world's largest 30,000 MW Hybrid renewable energy park coming up in Kutch.
Pratik Agarwal, Managing Director, Sterlite Power said: "It has been a challenging journey, but we have been successful in unlocking 5000 MW of green power for the nation that will accelerate India's RE vision of 500GW by 2030."