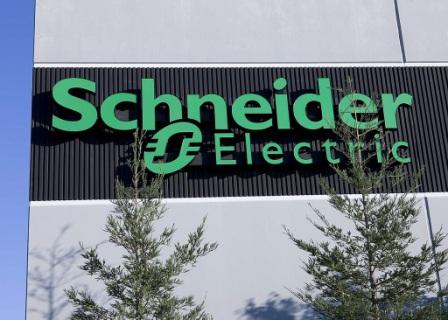 Schneider Electric, a provider of digital transformation solutions for energy management and automation, will be is opening recruitment for 2500 Field Service Experts worldwide, roles that boost the global green economy.
The latest IPCC report notes that greenhouse gas emissions must peak by 2025 to give the world a chance to limit future heating to 1.5C above pre-industrial levels. Change is needed on an industrial level to achieve this goal, suggests the report.
The service engineer role combines tool-based operations to fix and maintain customer infrastructure with digital technologies and modernize assets, which streamline the job's performance and provide additional insights and services to customers.
They'll use the power of the IoT and EcoStruxure platforms to digitize and decarbonize facilities and provide advice on sustainability strategies and energy procurement and cybersecurity, safety, and performance. They will work alongside customers to design and implement energy management and circularity strategies, deliver efficiency in their facilities, and sustain results over time.
Accelerating on the contribution in savings CO2 for our customers, the Services teams aim at reducing our customers' footprints by more than 10m tons of eCO2 by 2025 through circularity and energy efficiency solutions.
Schneider Electric's sustainable service engineers already saved customers 1m tons of CO2 in 2021, while improving equipment safety and reliability for uninterruptable power supplies (UPS).
Schneider Electric's service engineers will be influencers and facilitators of green solutions at the heart of the organizations that need them most.
"We are thrilled to support these 2500 people and the many more they will aid as we all work towards a greener future with better electricity usage. As Electricity 4.0 principles state, a more electric and digital world is key to a sustainable and resilient future," Frederic Godemel, EVP of Power Systems & Services at Schneider Electric, said.