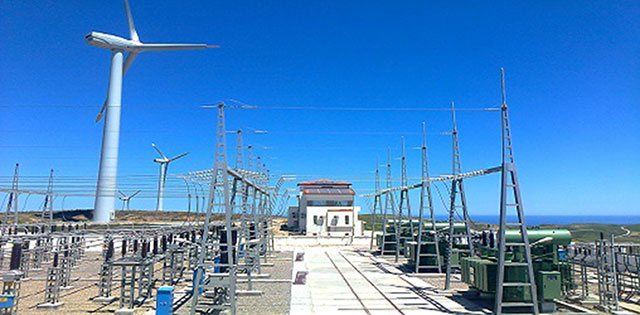 The ministry of new and renewable energy (MNRE) of India has launched a pilot wind power forecasting project in Tamil Nadu.
Four wind power substations located in Kayathar (Thoothukudi district) and Udumalpet (Tiruppur district) in the south Indian state are currently covered by the project, The New Indian Express has reported.
The project is being jointly implemented by the MNRE, National Institute of Wind Energy (NIWE) and Barcelona, Spain, -based forecast solutions provider Vortex Factoria de Calculs. Soon the project is to be expanded to 134 sub stations, TNIE has reported quoting sources.
The forecasting system is expected to enhance utilization of wind energy by improving routing of wind energy and thereby the stability of the grid.
Professor K Kasturirangan, the chairman of the Indian Wind Power Association (IWPA), has told TNIE that state-owned utility Tamil Nadu Transmission Corporation Limited (TANTRANSCO) lost three billion units of wind energy worth $141.6 million over the past three years owing to the unavailability of data regarding wind power production. The utility had mis-scheduled power intake as it was worried about fluctuations in output from the wind power units, according to Kasturirangan.
The pilot project is expected to provide TANTRANSCO with wind power availability data (10 days in advance) from the four substations every 15 minutes. Data from the sub-stations would first be transferred to NIWE through FTP. From NIWE, it will be sent to the State Load Despatch Centre which will be able to gauge the availability of wind energy to be transferred to the grid.
"This will help load dispatch centres schedule and dispatch electricity from wind farms and also manage demand and supply with ease," TNIE quoted K Boopathi, the additional director and head of wind resource assessment unit of National Institute of Wind Energy, as saying.
Ajith Kumar S
editor@greentechlead.com