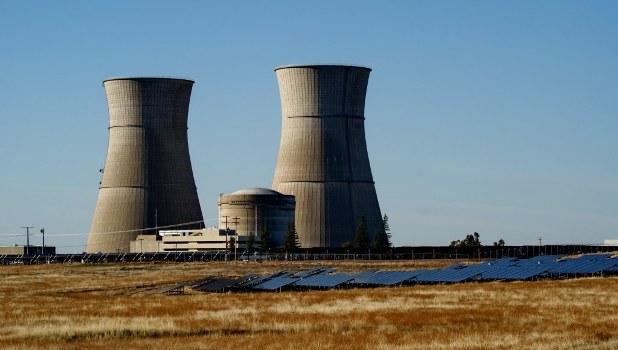 More nuclear power could be generated in India if foreign suppliers make technology and products affordable for setting up reactors, an expert said on Tuesday.
"The stumbling block is economics, as installing a nuclear plant has to be affordable to sell its power at a competitive rate," former Atomic Energy Commission chairman Srikumar Banerjee told IANS at the 103rd Indian Science Congress here, about 140 km from Bengaluru.
In spite of hype over the India-US nuclear deal and opening up of the civilian nuclear industry to foreign suppliers, barring two recent agreements on setting up two more units at the Russian-backed Kudankulam plant in Tamil Nadu and the French-backed Jatipur project in Maharahstra, not much headway has been made over the years.
As setting up nuclear power plants involves not only technology transfer and making components in the country, but also operating them by the state-run Nuclear Power Corporation of India Ltd. (NPCIL), consensus has been eluding stakeholders owing to high cost and liability clause.
"If suppliers agree to shift production to India through joint ventures with private firms, its cost can be reduced to make and sell nuclear power viable," Banerjee said on the margins of a plenary session on 'Atomic Energy' on the third day of the five-day annual science fair in the Mansagangothri campus of University of Mysore.
Asserting that nuclear plants could be set up by resolving contentious issues, the nuclear scientist said it was important to assess commercial viability of nuclear reactors to be set up with help of international suppliers of technology and products.
"If nuclear suppliers could shift equipment making activity to our country in a big way, then production cost will reduce substantially," he said.
Observing that the Indian nuclear industry had come of age and was capable of growing fast, he said production had to be on convoy mode to meet the growing demand for cleaner, safer and cost-effective energy.
"The government has set a target of 60 giga watt (60,000 mega watt) from nuclear plants by 2032 as against the present 5,780 mega watt by various types of reactors though it (target) will meet about 10 percent of the energy need, which will be about 600 giga watt as against the present 250 giga watt," Banerjee said.
Clarifying that sourcing fuel (uranium) was not an issue as it could be imported and supplemented with domestic production, the expert said enrichment plants have to set up at light water reactors to process the spent fuel for recycling it.
"Thorium utilisation depends on how much of it can be converted into Uranium 233 as it is not a fuel. We need to expand the installed capacity to sustain a system," Banerjee added.
IANS