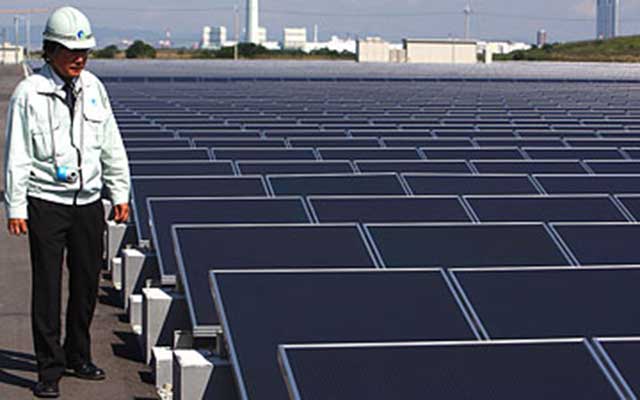 This summer Japan met 10 percent of peak electricity demand using solar energy. It was the equivalent of output from 10 nuclear plants.
Asahi, the Japanese regional newspaper, has reported the development based on a survey of nine of the country's 10 utilities. In numerical terms, solar projects supplied 15GWh of electricity to the grid during July and August, the warmest months of the year.
ALSO READ: Japan prepares to draft rules to recycle solar photovoltaic panels
According to the survey, the best performance for solar power was recorded between 11am and 2pm when power generation from such projects peaked in early August.
Japan has been witnessing a surge in uptake of solar photovoltaic power since 2012. It now has more than 24GW of installed capacity compared with 5GW about three years back.
ALSO READ: Japan sees 13pc dip in solar module shipments YoY
The feed-in-tariff subsidy for clean energy, which the Japanese government introduced in 2012, has helped the growth.
Japan had shut its nuclear energy projects in 2011 after the Fukushima disaster following the earthquake and tsunami. However, recently the country switched on the first nuclear power plant since the meltdown.
Ajith Kumar S