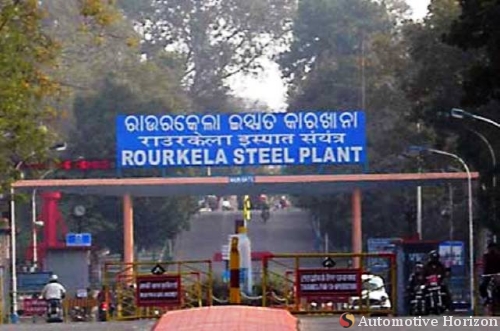 Rourkela steel plant (RSP) will soon receive Rs 36,000 crore worth expansion grant from Prime Minister Narendra Modi.
Modi is expected to announce the grant while inaugurating the modernized RSP unit of Steel Authority of India (SAIL) on April 1.
The new facility installed among many others is a blast furnace, named Durga, with a capacity of 4,060 cubic meters.
According to govt sources, RSP plant located in Odisha state will get Rs 12,000 crore for its modernization and expansion program, which aims to raise the capacity to 4.5 million tons per annum from 2 mtpa.
On completion of this first phase development, RSP will be SAIL's second largest plant after Bokaro.
In addition, as per Vision-2025, SAIL will increase plant's capacity to 10.8 mtpa.
Established with German collaboration, RSP is the country's first integrated steel plant in the public sector and SAIL's only plant that produces silicon steels, pipes and tin plates.
The plant presently has the capacity to produce 2 million tons of hot metal, 1.9 million tons of crude steel and 1.67 million tons of saleable steel.
Besides, it is the first plant in Asia to adopt the energy-efficient LD process of steel making.
With a turnover of Rs. 49,350 crore, SAIL is among the seven Maharatnas of the country's Central Public Sector Enterprises.
Right now, SAIL is provided Rs 72,000 crore to lift the capacity to 23.46 mtpa from 13.8 mtpa, which will be completed by the middle of the next year.
As per Vision-2025, SAIL also plans to enhance capacity of its Bokaro unit to 14.1 mtpa and Bhilai's to 10.5 mtpa.
In addition, SAIL targets further expansion to raise the capacity up to 50 mtpa by 2025, by investing Rs 1.5 lakh crore.
In the eastern region, SAIL will increase the cumulative capacity to 25.8 mtpa with the Durgapur unit reaching up to 9.3 mtpa and IISCO at 5.7 mtpa.
Sabeena Wahid
editor@greentechlead.com