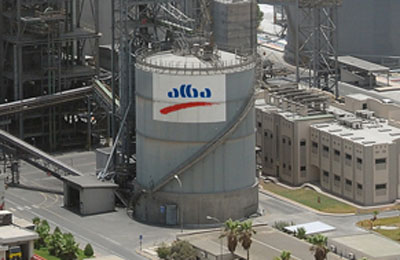 GE Power announced it has won an order from Aluminium Bahrain (Alba) for a turnkey combined-cycle power plant, including three GE HA gas turbines.
This win marks the first order for GE H-Class turbines in the Gulf, as well as the first use of H-Class turbines by the aluminum smelting industry anywhere in the world.
GE also marks two additional milestones for its Power Services business with this win – its multiyear agreement (MYA) with Alba for a period of 16 years, which also represents the first MYA for HA gas turbines in the Gulf region.
Alba's Power Station 5 will also utilize GE's Digital Power Plant software solutions, which have played a key role in unlocking the HA's record-setting levels of efficiency. These solutions provide valuable predictive insights for higher reliability and optimization by utilizing a digital plant control system and a new class of Predix applications.
For Alba, these capabilities enable an HA power plant to be custom configured and tuned for this complex industrial application where process stability and uninterrupted power are vital. These digital capabilities also increase the customers' ability to run, adapt, and manage the plant for improved outcomes.
"GE and GAMA Consortium have a proven track record when it comes to delivering world-class industrial projects in our region and around the world, and we are thrilled to work with them on this project," said Alba's chief executive officer, Tim Murray.
"Alba is building the world's largest single-site smelter, and we will utilize GE's advanced HA technology to create the most efficient power station in Bahrain," Murray added.
GE and GAMA, the engineering, procurement and construction (EPC) partner will together oversee the design, engineering, procurement, construction and commissioning of Power Station 5, a plant capable of generating 1,792 megawatts.
"GE has helped power the Gulf for more than three decades, and we're very proud to work with Alba to now deliver greater innovation than ever before in this region," said Joe Mastrangelo, president and CEO of GE's Gas Power Systems.
Joseph J. Anis, GE's president & CEO for Power Services in the Middle East & Africa, said, "The HA-level technology sets industry benchmarks in cost-effective conversion of fuel to electricity, and its first deployment in the Gulf region and in the aluminum smelter industry globally by Alba highlights the company's focus on deploying the most advanced technology."
The HA is GE's largest and most efficient gas turbine. In June 2016, GE was recognized by Guinness World Records for powering the world's most efficient combined-cycle power plant with its HA technology.
GE's 16-year MYA will provide comprehensive coverage and risk-sharing mechanisms. GE will also provide maintenance coverage, onsite support personnel, digital remote support, emergency parts, as well as efficiency, output, and availability guarantees. The service agreement will also add to Alba's operational efficiency by enabling it to potentially retire inefficient stations and place others on stand-by.
In addition to three HA gas turbines, the combined-cycle project order includes three A651 steam turbines, three heat recovery steam generators (HRSGs) and other equipment. GE's industry-leading HRSG technology became part of the company's portfolio in 2015 as a result of GE's acquisition of Alstom Power in November 2015.
editor@greentechlead.com