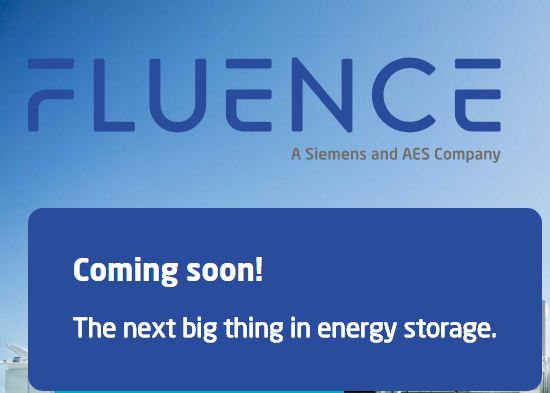 Siemens, in partnership with AES Corporation, has formed new global energy storage technology and services company under the name Fluence.
The 50:50 joint venture combines AES' experience in deploying energy storage in seven countries with Siemens' energy technology leadership and global sales presence in more than 160 countries.
Fluence will offer customers a wider variety of options to meet the challenges of a rapidly transforming energy landscape. The company will empower customers around the world to better navigate the fragmented but rapidly growing energy storage sector and meet their pressing needs for scalable, flexible, and cost-competitive energy storage solutions.
Fluence's global headquarters will be located in the Washington, DC area with additional offices located in Erlangen, Germany and select cities worldwide.
The transaction is expected to close in the fourth quarter of calendar year 2017, subject to regulatory and other approvals.
"As the energy storage market expands, customers face the challenge of finding a trusted technology partner with an appropriate portfolio and a profound knowledge of the power sector. Fluence will fill this major gap in the market," said Ralf Christian, CEO of Siemens' Energy Management Division.
Andrés Gluski, AES president and CEO, said, "Partnering with Siemens to form Fluence will offer both large and small customers the full gamut of proven, state-of-the-art energy storage solutions in over 160 countries. This will accelerate the integration of renewables into the energy network of tomorrow."
editor@greentechlead.com