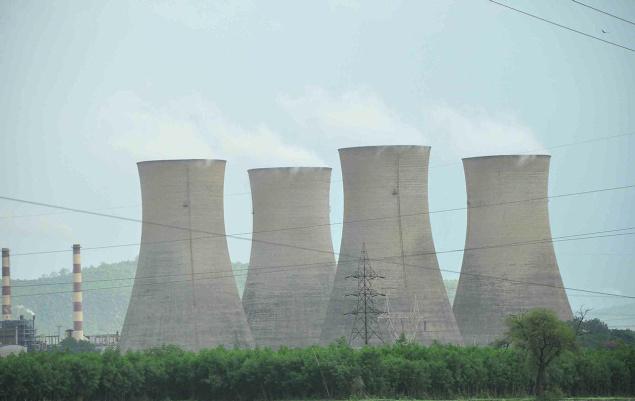 Greenpeace International and Global Wind Energy Council have released a report which indicates, unsurprisingly, that transition to 100 percent renewable energy by 2050 would create millions of new jobs and save money besides helping mitigate climate change.
The report titled Energy [R]evolution 2015 shows that the transition is required if the world is to have a reasonable chance of meeting the agreed target of keeping global mean temperature rise under 2 degrees Celsius.
According to Steve Sawyer, the secretary general of Global Wind Energy Council, competitive technologies existing today can minimize carbon dioxide emissions from the energy sector.
"What is needed now is the political will to enact the appropriate policies and fiscal and regulatory measures to implement them fully," Sawyer has added.
Dr Sven Teske of Greenpeace, the lead author of the report, says wind and solar technologies are mainstream and cost competitive with coal. "It is very likely that they will overtake the coal industry in terms of jobs and energy supplied within the next decade," Teske says.
Energy [R]evolution 2015 discusses the ways to achieve the transition and gives projection of costs involved, besides impact on employment in the energy sector.
The report contains updates of previous Energy [R]evolution scenarios as well. According to a statement, the report shows "for the first time" advanced scenario with 100 percent renewable energy supply.
It also provides an extrapolation of the IEA's World Energy Outlook Current Policies scenario for comparison.
The report's detailed analysis shows that a transition to 100% renewables by 2050 would create millions of new jobs and save money. In fact, the investment required is more than covered by savings in future fuel costs.
The report indicates that wind energy will be the key source of renewable energy globally by 2050.
According to the report, the wind industry alone could employ 8 million people by 2030, which is close to 10 times the current numbers and about twice as many employed in the oil and gas industry.
In another 15 years, the share of renewables in the generation of electricity would triple from 21 percent today to 64 percent and cover about two-third of global electricity demand, the report says.
It is projected that in countries with rapid renewables deployment such as Brazil, China and India, CO2 emissions could go down by a third.
Although resolving the issue of carbon dioxide emissions from the energy industry alone would not suffice to solve climate change, it remains the biggest challenge of all and is therefore wont to be the primary focus of countries meeting at the Paris summit.
Ajith Kumar S
editor@greentechlead.com