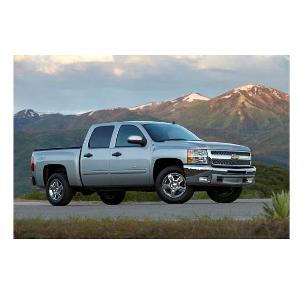 Greentech Lead America: XL Hybrids, a developer of hybrid
electric powertrain designed for class 1-3 commercial fleet use, will display a
Chevrolet Express 2500 cargo van fitted with the company's hybrid technology at
the 2012 Massachusetts Institute of Technology (MIT) Energy Conference Energy
Showcase.
XL Hybrids claims that the hybrid powertrain
increases the EPA city fuel economy by 25 percent, which can provide a three
year payback without government incentives, or immediate savings when combined
with vehicle financing.
Moreover, the hybrid powertrain helps small and large
businesses offset rising and volatile fuel costs by reducing fuel consumption.
"Commercial fleet owners are looking for cost-effective
solutions to reduce their fuel bills. XL Hybrids provides a solution needed by
a large market segment without relying on subsidies. The MIT Energy Conference offers
the opportunity to showcase our hybrid platform in front of a mix of thought
leaders in the energy industry, government and academia," said Tod Hynes,
co-founder and president at XL Hybrids.
Hybrid powertrain can be installed within four hours in commercial
vehicles without modifying or removing the original equipment manufacturer
engine or transmission.
XL Hybrids' solution does not require any additional
charging infrastructure or significant impacts to routing or cargo capacity. It
is ideal for commercial vehicles that operate under a high daily mileage in
urban or suburban areas.
The hybrid powertrain is available for the Chevrolet
Express and GMC Savana 2500 cargo and passenger vans. The company is expanding
the product lineup to include other makes and models of fleet vehicles,
including Chevrolet and Ford vans and pickup trucks.
Last year, XL Hybrids conducted customer pilot tests of
its innovative hybrid powertrain technology.