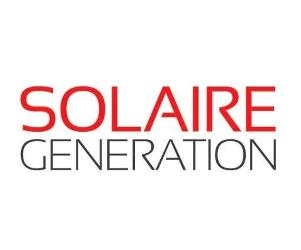 Greentech Lead America: Solaire Generation, manufacturer
of innovative solar parking structures, will introduce the Max Rack, a
proprietary mounting system at Intersolar North America.
The Max Rack combines rail and panel installation into a
single process in which panels are mounted onto rails on the ground or off-site
and hoisted onto the canopy as units of six or more panels. This process is
more accurate and two time faster than typical panel installation on parking
canopies.
The Max Rack significantly improves worker safety as all
PV installation and operations & maintenance are performed from underneath
the canopy. The Max Rack includes an integrated wire guide that conceals and
protects panel strings.
The Max Rack also integrates with the optional Max Rack
Water Management System, which uses a combination of gaskets and gutters to
collect and direct storm water into downspouts at each column.
At Intersolar North America, the company also will
demonstrate its other products including The Solaire 360, The Solairis, and the
Long Span R5 solar parking canopies,