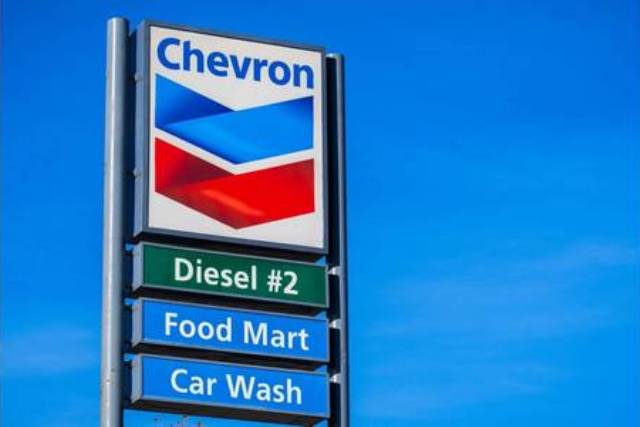 Chevron has reported earnings of $6.0 billion for second quarter 2023, compared with $11.6 billion in second quarter 2022 primarily due to lower upstream realizations and lower margins on refined product sales.
Sales and other operating revenues in second quarter 2023 were $47.2 billion, down from $65.4 billion in the year-ago period primarily due to lower commodity prices.
Worldwide net oil-equivalent production was up 2 percent from the year-ago quarter primarily due to record Permian Basin production of 772,000 barrels of oil equivalent per day.
Capex in the second quarter of 2023 was up 18 percent from a year ago primarily due to higher investment in the United States.
Mike Wirth, Chevron's chairman and chief executive officer, said: "The company has delivered more than 12 percent ROCE for eight straight quarters."
Chevron, one of the leading oil majors, announced that its annual production forecast is expected to be on the lower end of its previously estimated range. Last year, the company achieved a historic milestone by delivering the highest U.S. production in its history, reaching an impressive 1.2 million barrels of oil equivalent per day (boepd). Based on its projections, Chevron had initially forecasted that production would either remain flat or increase by up to 3 percent from those record levels.
However, the current quarter poses some challenges for Chevron, as the company foresees upstream turnarounds and downtime leading to a reduction in production by approximately 110,000 boepd. These temporary operational disruptions are expected to impact output in the short term.
Despite the projected decline in the current quarter, Chevron remains optimistic about its Permian basin production. For the third quarter, the company expects production levels in the Permian basin to remain relatively stable. However, Chevron foresees a growth resurgence in the fourth quarter, as it aims to ramp up production again in this prolific shale oil region.
The fluctuating production forecast reflects the dynamic nature of the oil and gas industry, where various factors, including market conditions, regulatory changes, and geopolitical events, can influence operations. Chevron's response to these challenges involves strategic planning to optimize its production capabilities and adapt to market fluctuations.
As the company navigates through the complexities of the energy sector, Chevron continues to leverage its expertise and technological advancements to maintain its position as a key player in the global oil and gas market. With its focus on efficiency, innovation, and sustainable practices, Chevron remains committed to meeting the world's energy demands while mitigating its environmental impact.