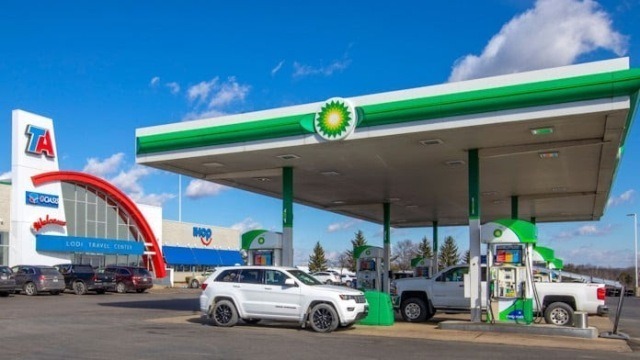 London-based multinational oil and gas company, BP, has unveiled ambitious plans to invest up to €10 billion (approximately $10.7 billion) in Germany by the end of the decade.
This substantial investment is aimed at bolstering BP's presence in the rapidly evolving low-carbon energy sector and electric vehicle (EV) charging infrastructure, ultimately positioning the company as a formidable contender in Germany's energy transition, Reuters news report said.
Germany, being one of the key markets targeted by BP, aligns with the company's broader strategy to shift away from traditional fossil fuels towards sustainable and low-carbon energy sources. The comprehensive investment plan encompasses several critical aspects of the energy transition:
Expanding EV Charging Infrastructure: A focal point of BP's initiative in Germany is the expansion of its electric vehicle fast-charging network. The company intends to significantly increase its EV charging stations across the country, capitalizing on the growing trend of EV adoption as automakers like Volkswagen and BMW release new electric models. By 2030, BP aims to provide up to 20,000 charging spots.
Refinery Decarbonization: As part of its commitment to reducing carbon emissions, BP plans to decarbonize its refineries in Germany. This move reflects the broader industry trend of transitioning toward cleaner and more sustainable processes.
Wind Power Development: The company also aims to participate in the development of wind power projects in Germany. This aligns with BP's strategy to invest in renewable energy sources and diversify its energy portfolio.
Low-Carbon Hydrogen Import Hub: BP is considering the establishment of a local hub for importing low-carbon hydrogen. Hydrogen is gaining momentum as a clean energy carrier, and BP's interest in this area demonstrates its commitment to sustainable energy solutions.
Patrick Wendeler, Chair of the Board of BP Europe, emphasized the significance of these investments, citing BP's long-standing presence in Germany, including refineries, the largest petrol station network (Aral), and strong brand recognition. He also highlighted the company's intent to leverage existing business relationships as it transitions towards a low-carbon future.
BP's €10 billion investment in Germany is part of a larger global strategy. The company plans to allocate between $55 billion and $65 billion to its transition businesses between 2023 and 2030, a sum that will equal its investments in traditional oil and gas during the same period.
Notably, BP's recent award of two licenses in Germany's offshore wind auction, in partnership with TotalEnergies, attracted attention in the energy sector, as the oil majors outbid established players like RWE and Orsted. The electricity generated from these offshore wind projects will primarily cater to BP's own energy needs in Germany.
While BP has projected returns of 6 percent-8 percent from its investments, rival bidders, including Shell, Orsted, and RWE, have raised concerns about the economic feasibility of BP's bid, citing unsustainable bidding levels in the competitive landscape.
As the energy transition in Germany accelerates, BP's substantial investment signifies its determination to play a leading role in shaping the country's sustainable energy future. The company's commitment to low-carbon fuels, renewables, and EV infrastructure underscores the broader industry shift towards cleaner and more environmentally friendly energy solutions.