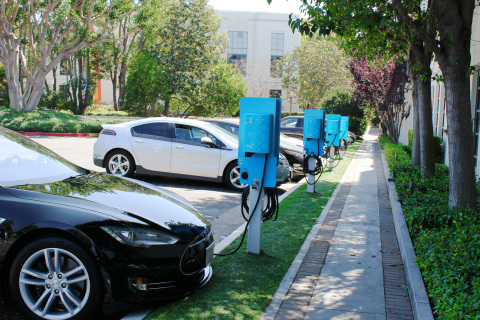 NRG eVgo has completed the largest corporate deployment of electric vehicle charging stations installation in Southern California.
eVgo has installed 60 charging stations at Sony Pictures Entertainment's parking Lot and its offices in Culver City for their employees.
Sony Pictures has been elected to participate in the eVgo Ready for Electric Vehicle (REV) program, which provides qualified workplaces with turn-key EV charging solutions, charger maintenance and 24 hours drivers support.
The Level 2 chargers are compatible with all EVs using which workers can fully charge their EVs parked in the Lot, during office time. In addition, it integrates effortlessly with eVgo's comprehensive network of home and on-the-go charging stations.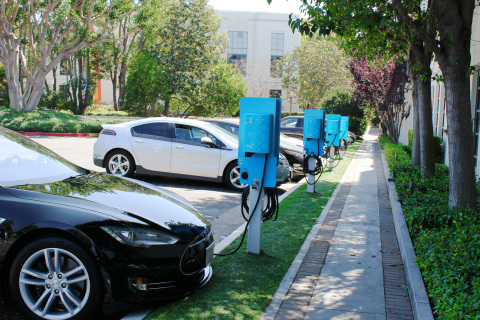 Working with SPE demonstrates that EV charging at work is no longer a novelty; it is a necessity for the best employers, said, Terry O'Day, VP, NRG eVgo, California.
SPE provides eco-incentives to employees who want to purchase a qualifying hybrid, plug-in hybrid electric or electric vehicle through its Alternative Vehicles Incentive program from 2008 onwards.
So far around 300 employees have utilized this incentive for EV purchase with 90 electric and plug-in hybrid electric vehicles parking at the studio's headquarters daily.
Besides, the infrastructure promotes studio's environmental initiative, "Sony Pictures A Greener World" by authorizing employees to choose more eco-friendly ways of commuting.
The studio is always looking for ways to empower employees to be sustainable both at home and at work. Thanks in part to the Alternative Vehicles Eco-Incentive, demand for EV charging infrastructure was high and increasing. The partnership with NRG eVgo has been critical in helping employees choose these eco-friendly vehicles with the confidence of access to charging at work, said, Craig Schwartz, senior vice president, Global Facilities, SPE.
eVgo is building an all-inclusive network of fast-charging sites in the U.S. at convenient locations along major transportation corridors in addition to multi-family residences and workplaces.
In addition, the network support EV drivers charging facility at all major centers including single family accommodation, apartment residences, at work, on the road, or at the airport.
Rajani Baburajan
editor@greentechlead.com