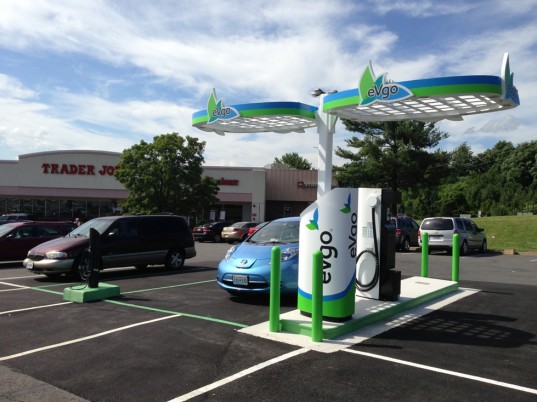 NRG eVgo, a provider of electric vehicle (EV) infrastructure, is expanding the infrastructure in Atlanta.
Atlanta is the second major metropolitan market for EV sales, according to IHS Automotive.
"Atlanta drivers have embraced cleaner, more efficient vehicles to make their city one of the fastest growing EV markets in the country," said Arun Banskota, president of NRG eVgo.
"Combining Atlanta's enthusiasm for driving electric with the range confidence of a fast charging infrastructure will create an unbeatable combination that sets the stage for further EV adoption across the metro area and country," Banskota added.
eVgo DC fast chargers, the company claims, can charge an EV in less than 30 minutes. In addition to the fast charging network, eVgo will be providing comprehensive EV infrastructure covering workplaces, multi-family buildings, and residences in the Greater Atlanta metropolitan area, the company said.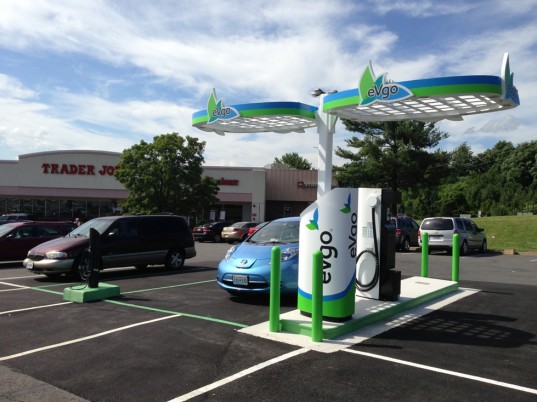 The EV charging network supports eVgo's partnership with Nissan to expand the "No Charge to Charge" program to the Atlanta market.
The "No Charge to Charge" provides Nissan LEAF buyers with complimentary 24-month access to the eVgo network, as well as other EV charging networks, using a single EZ-Charge access card.
"We are pleased that NRG has chosen to expand its eVgo charging network in the City of Atlanta," said Mayor Kasim Reed. "Establishing a robust fast-charging network is essential to even broader adoption of electric vehicle use, both here in Atlanta and across the country."
Recently NRG eVgo, in partnership with JNS Holdings, also installed EV fast charging facility at Chicago. The network too supports "No Charge to Charge" program.
Rajani Baburajan
editor@greentechlead.com