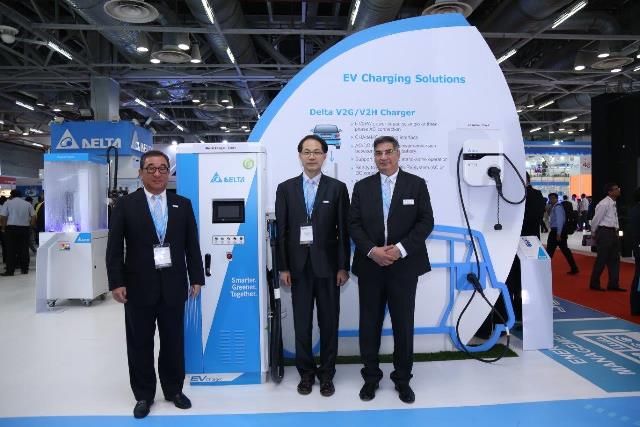 Delta Electronics has launched its electric vehicle (EV) charging solutions in India to support the ecosystem to keep pace with the demands for a robust electric automobile infrastructure.
Delta showcased its portfolio of EV solutions with DC Quick, AC Chargers and Site Management System at Elecrama 2018. These chargers can be conveniently installed in multiple applications such as parking spaces, highway service, as well as residential and commercial buildings.
Hsieh Shen-Yen, president of Delta Electronics (Thailand), said the business climate in India offers Delta exciting opportunities to partner with the government to power India's growing economy.
The company said its manufacturing plant in Krishnagiri, Tamil Nadu, will be operational in 2019 and is expected to generate employment for thousands in the state. Along with its R&D Centre in Bengaluru, Delta is looking at investments of $150 million in India. Delta will make the EV charging solutions at this plant.
"Our entire solutions in EV Charging will complement the Indian e-mobility initiative providing a reliable technology and backing of the Delta brand," said Dalip Sharma, managing director of Delta Electronics India.