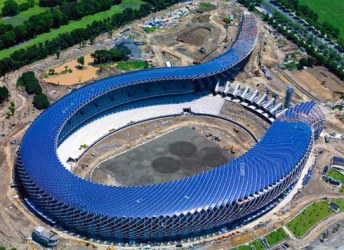 Greentech Lead Asia: Taiwanese solar manufacturers have continued to maintain a good order visibility and high capacity utilization rate, mainly due to the increasing demands for high efficiency products, significant price advantage, and rumors suggesting that the double reverse policy is about to be finalized, says a new research from EnergyTrend.
Though the industry expects subsidy is to be revised approximately 10 percent in the Japanese market, demands will remain impressive in Japan, according to analysts.
Even after a 10 percent subsidy revision, which is not a small cut, subsidies in the Japanese market still ranked first in the world; furthermore, subsidy for other renewable energies remained the same, which is beneficial to the promotion of renewable energy in the market.
On the other hand, the EU double reverse is to be announced in the second quarter and in order to avoid the effects of the retroactive period, manufacturers must meet the Q2/Q3 market demands in advance, which resulted in an order visibility that has extended up to 3 months.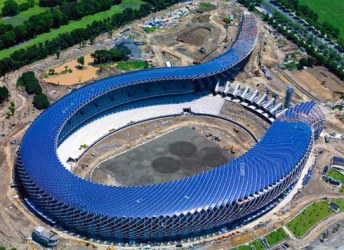 In addition, though several manufacturers have gained less profit in February due to the holiday and product adjustments, they are positive about the future.
While Taiwanese manufacturers are optimistic about these developments, manufacturers remain conservative about whether the market demands are able to be maintained after EU has announced their double reverse policy, the research finds.
As for the spot market, sales are still booming and downstream manufacturers have confidently raised the price.
In the Chinese market, silicon wafer manufacturers have successively increased product price; the average price of polysilicon wafers have increased to 6.2RMB/piece, monosingle silicon wafer average price has slightly increased to 8.2RMB/piece, average price of cells is at 2.68RMB/Watt, and the price of polysilicon and modules stayed flat.
As for USD quotes, due to the price comparison effect, polysilicon average price has increased by 2.59 percent to 17.44USD/kg. High efficiency demands remained significant in the silicon wafer market, and along with the high utilization rate of manufacturers, the average price of silicon wafers has increased by 0.45 percent to 0.891USD/piece. MonoSingle silicon wafer price stayed flat.
On the other hand, market demands for cells still exist, and since the market condition is more favorable for manufacturers, the quoted price for cells has continued to rise. This week's average price of cells has been boosted up to 0.38USD/Watt, a 0.53 percent increase. Module price has also been raised due to the good order visibility in the European market; this week's average price is up to 0.674USD/Watt, a slight increase of 0.3 percent.
In addition, several thin-film manufacturers have also raised the price due to the price comparison effect; the current average price is at 0.629USD/Watt, a slight increase of 0.16 percent. Demands for solar inverters are significant in several markets, thus price has increased slightly, with this week's average price at 0.215USD/Watt, a 0.94 percent increase.
Also read: Europe to face shortage of solar modules following Chinese withdrawal