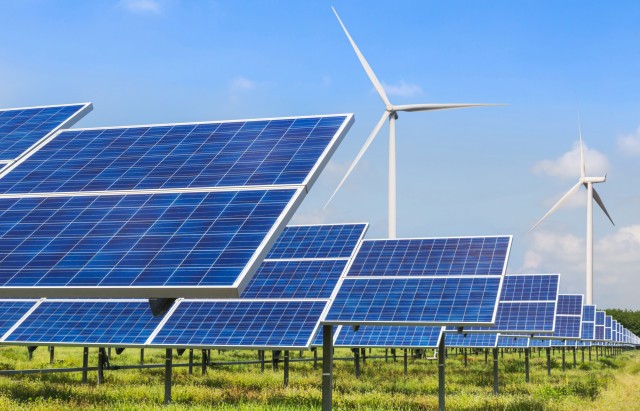 Australia is making significant efforts to increase its climate and clean energy goals, according to the International Energy Agency (IEA).
The IEA has recommended that Australia should strengthen its policies and long-term plans to meet its climate targets. As a major exporter of both fossil fuels and critical minerals used in many clean energy technologies, a successful clean energy transition would support the country's economic diversification and industrial growth while providing long-term resilience against global energy market shocks.
Australia's Climate Change Act, passed in 2022, has doubled the target for emissions reductions by 2030 and set the goal of reaching net zero emissions by 2050. Australian government has signed up to the Global Methane Pledge, joining 130 other governments collectively targeting a reduction in methane emissions of at least 30 percent by 2030.
The Australian government has presented several policy strategies to fast-track the country's energy transition, which the IEA review has welcomed, including the Rewiring the Nation Plan, National Energy Transformation Partnership, and National Energy Performance Strategy.
Fatih Birol, IEA Executive Director, has applauded Australia's efforts to drive progress on low-emissions hydrogen and supplies of critical minerals, as well as its leadership on working with partners to strengthen the diversity and resilience of clean energy supply chains.
While the report finds that Australia can make sufficient progress on emissions reductions by 2030 to align with the goal of net zero by 2050, stronger efforts are needed to improve energy efficiency and boost clean energy investment.
The IEA review calls for a whole-of-government approach to end the country's high reliance on fossil fuels and an updated net zero emissions reduction plan for 2050 to guide implementation across all parts of government. A national energy and climate information system is also needed to track progress towards reaching these targets.
To mitigate rising energy bills, greater energy efficiency efforts in transport and residential buildings are required, along with an estimated 60 percent productivity improvement for a net zero aligned trajectory. The National Building Code and Electric Vehicle Strategy are critical steps forward in this regard.
The success of rooftop solar, ambitious targets, and increased funding at federal and state levels have given Australia's renewables deployment a positive outlook. However, power sector decarbonisation efforts need to be stepped up considerably, requiring an accelerated implementation of renewable energy zones, faster permitting of grid-related projects, and additional coal retirements.
Australia has faced a new set of energy security challenges due to the Covid-19 pandemic, supply chain disruptions, and Russia's invasion of Ukraine. To cope with these challenges, the Australian government has enacted laws and programs aimed at boosting fuel security at home. Investment in clean energy infrastructure, grids, energy system flexibility, and fuel availability should be key priorities for Australia's orderly transition based on lessons learned from recent energy crises.
Australia's exposure to frequent and extreme weather events makes the energy sector more vulnerable, and the country needs to develop more resilient energy infrastructure. A comprehensive assessment of climate change impacts on the energy sector is necessary, and a national-level energy sector plan is needed to lay out future steps for climate resilience.
Australia has the potential to play a key role in providing critical minerals and new technologies for clean energy transitions globally. Australia is the single largest producer of cobalt, rare-earth elements, and lithium.
Australia's Hydrogen Energy Supply Chain (HESC) project produced and transported liquified hydrogen to Japan in 2022, the world's first such shipment. Australia has a range of demonstration projects for low-emission hydrogen and carbon capture and storage development.