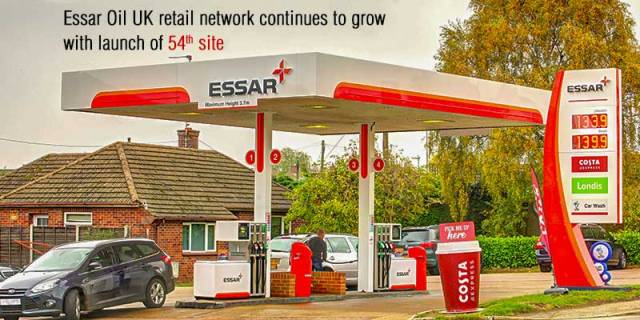 Essar Oil UK plans to build a £360 million carbon capture plant at its Stanlow refinery to meet its goal of becoming a leading low carbon refinery by 2030.
Essar is investing over £1 billion into a range of energy efficiency, fuel-switching, and carbon capture initiatives, designed to decarbonise its production processes significantly by 2030 and put Essar at the forefront of the UK's shift to low carbon energy.
Essar will achieve its decarbonisation targets through a combination of incremental (energy efficiency and operating improvements) and transformational projects, including the £360 million carbon capture plant announced, but also as a result of the significant investments Essar is making into hydrogen and biofuels.
Kent plc has been awarded a pre-FEED engineering contract to develop the facility that will take the CO2 emitted from one of Europe's largest full-Residue Fluidised Catalytic Cracking units, located at the Stanlow refinery.
The gas will be permanently sequestered into depleted gas fields under the sea in Liverpool Bay, as part of the HyNet cluster infrastructure in the north west of England.
The plant will eliminate an estimated 0.81 million tons of CO2 per year — the equivalent of taking 400,000 cars off the road, eliminating nearly 40 percent of all Stanlow emissions.