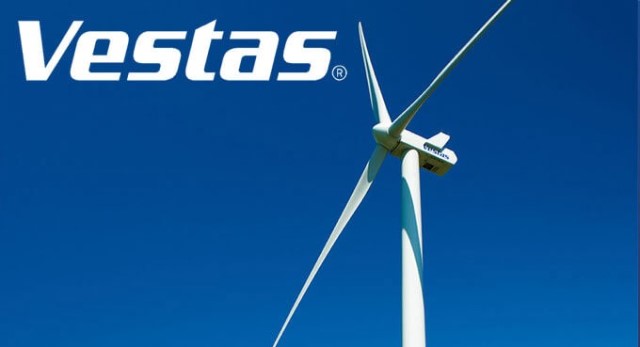 Wind turbine major Vestas has announced orders in Sweden, Italy and Estonia.
Sweden
Vestas has received an 86 MW order from OX2 for the Karskruv project in the municipality of Uppvidinge, Kronoberg County, Sweden.
At the Karskruv project, Vestas will supply and install 20 V150-4.2 MW turbines in 4.3 MW operating mode, as well as provide a long-term 30-year Active Output Management 5000 (AOM 5000) service agreement.
"With more than 1.5 GW in orders from OX2 across the Nordic region and Poland, we are pleased to be continuing our partnership with the Karskruv project," said Juan Furones, Vice President Sales North & West, Vestas Northern & Central Europe. "Karskruv boosts our track record of installing over 5 GW of wind energy capacity in Sweden."
"Our relationship with Vestas has always been very reliable and strong. I'm glad that we can continue to develop and build very attractive renewable projects having Vestas as one of our key suppliers of wind turbines," said Peter Tornberg, Head of Development and Acquisitions OX2.
Deliveries at Karskruv are expected to begin in the second quarter of 2023, while commissioning is planned for the fourth quarter of 2023.
Italy
Italy-based engineering and construction company SIMIC Spa has placed a 30 MW order for the Fiurme Santo wind park, to be located in Porto Torres in Sardinia, Italy. The contract includes the supply and installation of five V162-6.0 MW wind turbines, as well as a 21-year Active Output Management 5000 (AOM 5000) service agreement.
This is the first Enventus order Vestas receives in Italy. It will feature the largest and most powerful wind turbines ever installed in the country.
"For SIMIC, this is a new investment and a step forward in the green energy field, after having already implemented more than 26 MW of photovoltaic plants in the North of Italy and some "mini wind farms" in the South of Italy. Fuimsanto is the first wind farm among others that SIMIC has already planned to carry out in the near future," says Giuseppe Ginola, founder and managing director of SIMIC.
With a swept area of over 20,000m², the V162-6.0 MW turbine applies the largest rotor size in Vestas' onshore product portfolio to achieve industry-leading energy production paired with a high capacity factor.
"This is our first project together and we are proud to contribute with our latest technology. The V162-6.0 MW represents the next generation in the evolution of wind turbines. Its performance will allow Vestas to continue driving down the cost of energy and increase the annual energy production of our customers' projects, reaching levels never seen before in the onshore business," says Vestas Vice President Sales Region Southern Europe and Turkey, Rainer Karan.
Turbine delivery is planned for the fourth quarter of 2021, whilst commissioning is expected for the second quarter of 2022.
With this project, Vestas has secured more than 1.7 GW of contracts derived from auctions in Italy, where it has installed over 4.4 GW since 1991, accounting for more than 40 percent market share.
Estonia
Vestas has won a 59 MW order at the Targale wind project from a special purpose company majority owned by Utilitas, the Estonian utility provider.
The Targale project is located in Ventspils municipality in western Latvia, and will be powered by 14 V136-4.2 MW turbines at a hub height of 82m.
With only 65 MW of wind capacity currently installed in Latvia, this project is due to nearly double the total installed capacity in the country, as Latvia makes progress towards its target to procure 50 percent of energy from renewable energy sources by 2030.
Vestas will supply and install turbines, and will provide service for the project through a long-term 20-year Active Output Management 5000 (AOM 5000) service agreement, providing power performance certainty and Vestas' industry-leading service expertise throughout the lifetime of the project.
Nils de Baar, President, Vestas Northern & Central Europe, said: "We are positive about Latvia as a market. The Targale project can be a bellwether for the Latvian wind industry, as the country advances its strong performance on clean energy towards 50 percent renewable energy penetration by 2030."
"The technological innovations in terms of efficient and environmentally friendly energy production that Vestas provide will contribute greatly to the renewable energy sector in Latvia," said Rene Tammist, Development Manager, Utilitas.
Turbine delivery to the Targale project will commence in the second quarter of 2022, and commissioning will begin in the third quarter of the same year.
Vestas will establish a local Vestas service hub in Latvia in 2022, near Ventspils port.