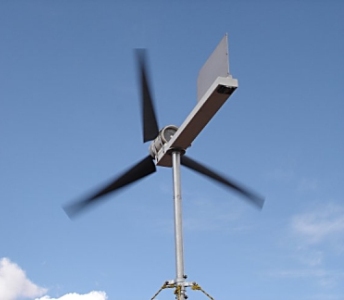 Greentech Lead India: The wind turbine components
market is expected to grow at a CAGR of 11.3 percent over the period 2011-2015.
Key vendors dominating this market space include Vestas Wind Systems, Sinovel
Wind Group, GE Energy, and Xinjiang Goldwind Science & Technology.
The need for increased energy will be one of the key factors
contributing to the significant growth.
The wind turbine components market is witnessing emergence
of high-capacity wind turbines. The high cost of wind turbines may pose a
challenge to the growth of this market, according to TechNavio.
TechNavio claims that it has undertaken in-depth analysis of
the market with inputs from industry experts. TechNavio claims that the report
covers the Americas, and the EMEA and APAC regions.
Moreover, the report focuses on the global wind turbine
components market landscape and its growth prospects in the coming years. The
report also includes a discussion of the key vendors operating in this market.
The report says industries across the globe are expanding as
a result of the economic growth taking place in several countries. As a result,
the need for electricity is increasing across the globe. It is estimated that
the global demand for energy will rise by explosively by 2030.
Further, the report also discusses that the high cost of
wind turbines acts as a barrier against the increased adoption of wind turbines
by governments and organizations across the globe.
The study was conducted using an objective combination of
primary and secondary information including inputs from key participants in the
industry. The report contains a comprehensive market and vendor landscape in
addition to a SWOT analysis of the key players.