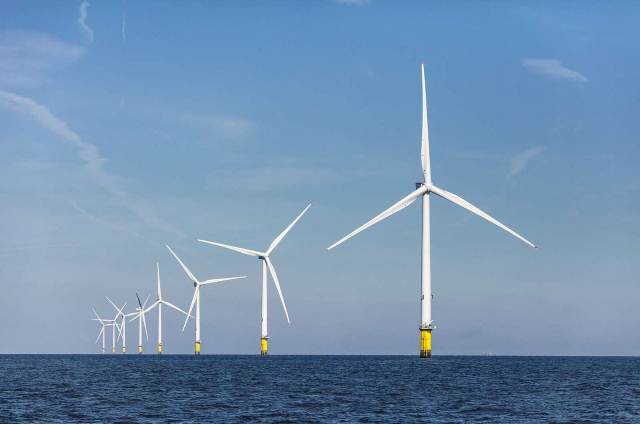 The global wind energy market will surpass one terawatt (TW) of installed capacity by the end of 2023, according to Wood Mackenzie's latest wind market outlook.
"After needing more than 40 years to reach one TW of installations, the wind industry will reach the next TW of installations within the next eight years, a significant acceleration of growth," said Luke Lewandowski, Wood Mackenzie Research Director, in the report.
The offshore wind sector is set to experience remarkable growth, with a seven-fold increase by 2032 and accounting for 26 percent of total capacity over the next ten years.
Developers will add offshore capacity in 30 countries in the coming decade, with European countries and China accounting for 81 percent of global offshore capacity additions. In 2022, new grid-connected capacity in China decreased by 21 percent, primarily due to strict lockdown policies that limited capacity additions in Q4.
However, wind power projects unable to connect in Q4 2022 will boost China's outlook for 2023, with developers expected to double the amount of annual capacity. Over the next ten years, China's annual capacity additions will average 80 GW, accounting for 50 percent of new capacity globally.
Excluding China, the rest of the world added 44 GW in 2022, a 4 percent decrease due to a challenging mix of inflation and supply chain disruption. However, more than 3 GW of projects were delayed into 2023 and beyond, providing a boost to the near-term outlook.
In the US, developers are waiting for tax credit eligibility guidance from the US Treasury, which is impacting near-term installations. With policy clarity, approval and investment in transmission projects, and development of the offshore market's nascent supply chain, annual additions are expected to intensify and average 20 GW per year from 2026 through 2032.
Over the next ten years, Europe is expected to add more than 343 GW of offshore and onshore capacity, with offshore wind accounting for 39 percent of new capacity. Onshore growth in emerging markets in Eastern Europe and Uzbekistan, and the repowering of aging fleets in more mature markets, including Germany and Spain, will also contribute.
Green hydrogen will support demand in the Middle East and Africa, resulting in 72 GW of total capacity additions over the ten-year forecast. Development in the region remains modest in the near-term but is expected to surpass the 5 GW annual mark in 2025 and continue momentum through 2032, with an average annual growth rate of 42 percent for the forecast period.