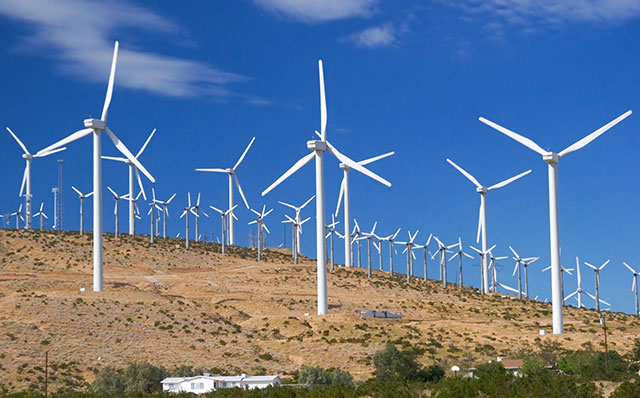 BTM Consult, a part of Navigant Research, has reported that wind power installations across the world grew by 42 percent year on year in 2014. In 2013 the segment had witnessed a 20 percent fall in wind installations.
According to Jesse Broehl, a senior research analyst with Navigant Research, the development of the industry is being "bolstered by key established markets and new and diversified global markets".
The past year set the US and German markets on the path to revival. It also led to a shake-up in the rankings of the world's top 10 wind turbine suppliers in 2014.
Vestas remained the biggest supplier as its sales expanded in both onshore and offshore segments across global markets. And Siemens rose to second spot pushed by growth in the offshore sector and the German market.
The latter would have pipped Vestas to the top position had more of its planned offshore wind projects been commissioned and connected with the grid, the report titled World Wind Energy Market Update 2015 says. This was the twentieth annual edition of the report.
The report has assessed key changes in the segment over the past three years and includes a five-year market forecast. It says the growth in 2014 has set the stage for steady growth in the coming years.
The global wind industry staged a remarkable comeback in 2014 based on policy-driven acceleration of installations in the key countries China, Germany, and the United States.
The growth was further boosted by expansion of the segment in tier-II countries such as Brazil, Turkey, France and Canada.
Ajith Kumar S
editor@greentechlead.com