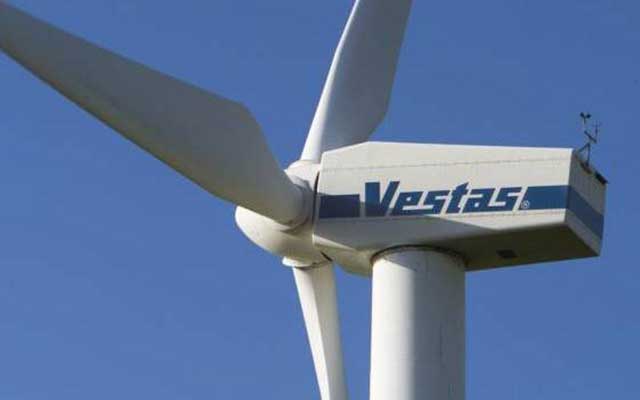 Vestas said it aims to lay off 400 employees – mainly in Denmark – anticipating sale dip in the wake of the COVID-19 pandemic.
The layoffs are expected to affect most Vestas locations in Denmark with the majority in Aarhus and Lem, due to technology projects driven from those locations being stopped.
Vestas' temporary facility in Viborg, which was established to serve specific projects from MHI Vestas Offshore Wind, will be closed. Following today's announcement, Vestas employs more than 25,500 people globally and around 4,000 in Denmark.
Vestas said its registered directors in Executive Management will take a 10 percent pay-cut until end of 2020.
Vestas President and CEO Henrik Andersen said: "We're in a period of high uncertainty and by making a strategic decision on our product portfolio and reduce complexity, we sustain our competitiveness in the future and ensure we can adjust quickly to COVID-19 challenges.
Today's announcement does not affect the suspension of Vestas' guidance for 2020.
Vestas earlier suspended production in Spain due to coronavirus-related shutdown. Vestas has also suspended manufacturing and construction of wind turbines in India.
Vestas has manufacturing operations in Denmark, Germany, the United States, Brazil, India and China. It employs more than 24,500 people around the world.
Siemens Gamesa, the main rival of Vestas, earlier said would lay off up to 600 staff in Denmark as it grapples with falling prices for its products.
Annual investments in global wind power are expected to roughly double between 2018 and 2035 to more than $200 billion.
Vestas, which was expecting revenue of 14-15 billion euros in 2020 and an earnings before interest and tax (EBIT) margin before special items of 7-9 percent, had recently suspended its revenue guidance.
Vestas' main rival Siemens Gamesa last month cut its profit target for the 2020 financial year for the second time in three months and posted a net loss for the three months to December due to a number of delayed projects, among other things.