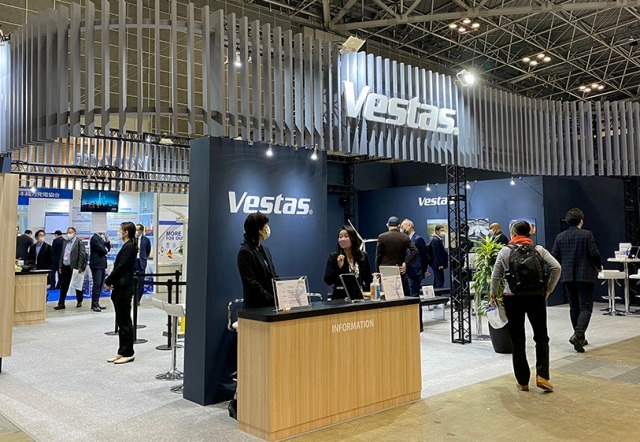 Vestas, a global leader in sustainable energy solutions, has secured a significant order to repower the Downeast Wind project owned by Apex Clean Energy in Maine, USA. The order, totaling 126 MW, will involve the installation of 30 V150-4.2 MW wind turbines, contributing to Maine's renewable energy ambitions.
The comprehensive order encompasses supply, delivery, and commissioning of the wind turbines, underscoring Vestas' commitment to providing turnkey solutions. Additionally, a multi-year Active Output Management 5000 (AOM 5000) service agreement is part of the package, aimed at optimizing the performance of the wind asset.
Laura Beane, President of Vestas North America, expressed enthusiasm about the collaboration, stating, "Our strong partnership with Apex Clean Energy continues to bring wind energy to local communities across the US, and we look forward to the Downeast Wind project creating clean energy for the State of Maine."
Vestas, known for its industry-leading 4 MW platform, is set to utilize this advanced technology to propel Maine closer to its renewable energy goals. Beane added, "With our industry-leading 4 MW platform, one of the most popular platforms sold globally, we'll help bring Maine one step closer to achieving its goal of 80 percent of its energy coming from renewable sources by 2030 and 100 percent by 2050."
Ken Young, CEO of Apex Clean Energy, highlighted the long-standing collaboration with Vestas and its vital role in accelerating the clean energy transition. "Our longstanding partnership with Vestas is pivotal to realizing our mission to accelerate the shift to clean energy across the country," said Young. "As our portfolio expands, we remain committed to building renewable energy projects that not only accelerate the transition but also directly benefit the communities we work with."
The turbine delivery is slated to commence in the second quarter of 2024, with commissioning scheduled for the fourth quarter of the same year. This initiative marks a significant stride toward sustainable energy production, reinforcing the commitment to cleaner and greener energy for the benefit of the local and global communities.