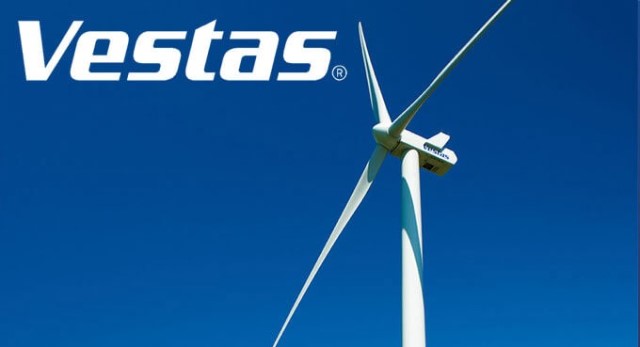 Vestas announced that its Chief Sales Officer Juan Araluce y Martinez de Azagra will be stepping down from the role — after almost ten years at the wind turbine maker.
Javier Rodriguez Diez, who currently serves as President of Vestas Mediterranean, will be the new Chief Sales Officer.
Vestas is strengthening commercial setup and operating model to improve customer focus. Vestas  will be creating a new region — Vestas Latin America – from January 2022.
Vestas will also simplify the reporting setup and Regional Presidents will be reporting into Vestas' Group President and Chief Executive Officer, Henrik Andersen.
Juan Araluce has spent almost 15 years in Vestas and played a key part in recreating customers' trust in the company during its turnaround in 2012-2014. Since then, Juan Araluce has lead Vestas' sales and construction business, growing order intake from 7.4 GW in 2011 to 17.2 GW in 2020 and deliveries from 5.2 GW to 17.2 GW during the same period.
The appointment of Javier Rodriguez Diez as Vestas' new Chief Sales Officer is effective by 1 July and follows succession planning. Javier Rodriguez Diez will become part of Vestas' Executive Management with commercial and sales responsibility across onshore and offshore wind globally as well as relocate to Copenhagen with immediate effect.
Jose Luis Jimeno, currently SVP of Global Service Commercial, who have previously served as SVP of Service in Vestas Mediterranean, will be the new President of Vestas Mediterranean.
Laura Beane, currently Chief Renewables Officer of Engie North America, will become President of Vestas North America on 1 July, succeeding Eduardo Medina Sanchez, who will leave the company by end of August.
The appointment of Laura Beane follows a period of preparing Vestas North America for the expected future growth in the US market in the coming years. Laura Beane joins Vestas from leadership roles in Engie, Avangrid and PacifiCorp and begins her onboarding and succession with Eduardo Medina Sanchez immediately.
Eduardo Ricotta Torres Costa, who currently serves as Head of Sales for Latin America, has been appointed Regional President of Vestas Latin America from 1 January 2022.