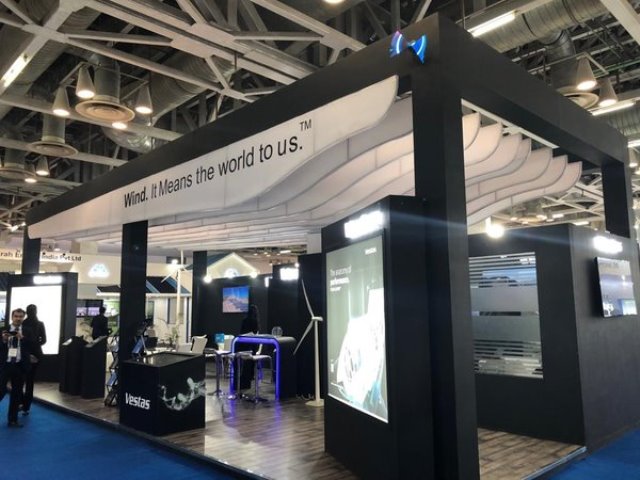 Vestas Wind Systems will buy Mitsubishi Heavy Industries' 50 percent share in MHI Vestas Offshore Wind (MVOW) joint venture.
Mitsubishi Heavy Industries will acquire 2.5 percent stake in Vestas and will get a seat in Vestas' Board of Directors.
MVOW is expected to report a consolidated revenue for 2020 of approx. EUR 1.4 billion, with an EBIT margin of around 4 percent.
Vestas aims to make a long-term move in offshore wind energy to become a leading player in offshore wind by 2025.
Vestas will introduce a new offshore wind turbine platform to improve efficiency and drive the levelised cost of energy further down. The companies also aim to meet customer needs across a wider range of the value chain and increase their global leadership in sustainable energy solutions.
Vestas and Mitsubishi Heavy Industries will also plan for collaborating in green hydrogen as well as a joint venture in Japan to secure accelerated growth for onshore and offshore wind energy.
Henrik Andersen, group president and CEO of Vestas, said: "Vestas is the leader in onshore wind, but to accelerate the energy transition and achieve our vision we must play a larger role in offshore wind."
"We will strengthen business cooperation by leveraging our respective strengths to support the growth of clean energy around the world, especially in Japan," Seiji Izumisawa, president and CEO of Mitsubishi Heavy Industries.
Mitsubishi Heavy Industries and Vestas will establish a joint venture for sales of onshore and offshore wind power turbines and Vestas will as part of the collaboration plan for establishing parts of its regional supply chain and production in Japan should market volume and cost-competitiveness allow.
The demand for offshore wind energy is expected to reach 25 GW per year by 2030 — driven by a 67 percent decline in levelised cost of offshore wind energy since 2012.