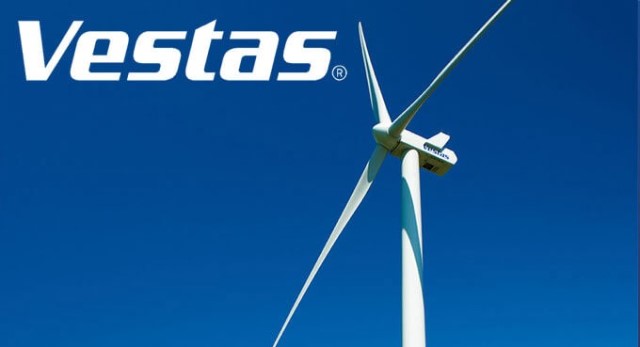 Vestas has won a contract to supply wind turbines for the 1.6 GW Nordseecluster wind project in Germany, a joint venture between RWE and Northland Power.
The cluster consists of four offshore wind project sites in the German North Sea, North of the island of Juist. Vestas will provide 104 of its V236-15.0 MW offshore wind turbines. Vestas will also service the Nordseecluster under a multi-year Operations and Maintenance (O&M) service contract.
"Once completed, the Nordseecluster will contribute significantly to add clean electricity to the German grid," said Nils de Baar, President of Vestas Northern & Central Europe. "This agreement also shows the competitiveness of the V236-15.0 MW wind turbine for projects scheduled in the second half of this decade."
Sven Utermohlen, CEO of RWE Offshore Wind: "Faster offshore expansion is important to achieve climate targets and to create more energy independence. RWE is making its contribution to this. This includes the collaborative delivery of the 1.6 GW Nordseecluster with Northland Power, through which we can achieve considerable synergies at our new wind farms, while at the same time actively supporting the energy transition in our home market Germany".
David Povall, Executive Vice President of Offshore Wind, Northland Power, said: "This is an important milestone for the Nordseecluster and we appreciate all the OEM participation throughout procurement process. Having clarity on the market and the cost of delivering an offshore wind farm is crucial".
The Nordseecluster will be constructed in two phases. Two wind farms with a combined capacity of 660 MW are currently in the permit application phase. Turbine installation at sea is expected to start in 2026, with commercial operation in early 2027 (Nordseecluster A).
The two wind farm sites of the second phase (Nordseecluster B) will add a further 900 MW of capacity and are expected to be auctioned this year. For both sites the Joint Venture of RWE and Northland Power holds step-in rights. Offshore construction works for Nordseecluster B are scheduled to begin in 2028 with commercial operation to start beginning of 2029.