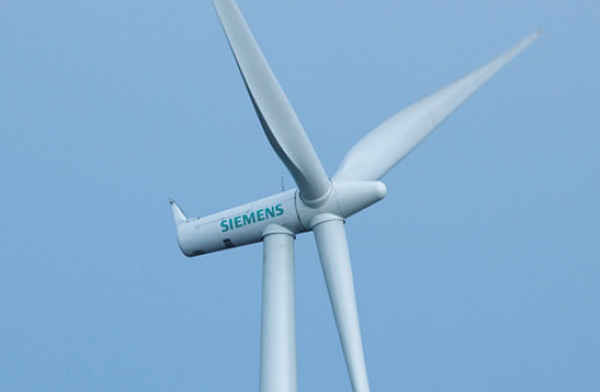 Siemens announced it has received an order from Apex Clean Energy to supply, install and commission 64 onshore wind turbines for the onshore Grant Plains Wind project in Oklahoma.
The wind power plant with a total capacity of 147 megawatts (MW) will generate enough power to supply more than 50,000 U.S. households with clean renewable energy.
The plant is expected to be commissioned later this year. Siemens will also be responsible for servicing the wind farm.
The latest order from Apex Clean Energy follows up on the completion of two previous wind turbine projects in Oklahoma.
Within the past year, Siemens commissioned the Grand Wind and Kay Wind project. Including Grant Plains, all three wind power plants generate nearly 600 MW.
Jacob Andersen, CEO Onshore Americas of Siemens Wind Power and Renewables Division, said, "Once Grant Plains is operational, our expert service technicians from throughout the Midwest – including Oklahoma – will ensure the turbines perform at maximum capacity for many years to come."
The Grant Plains Wind project will feature Siemens' SWT-2.3-108 wind turbine with a rotor diameter of 108 meters and a hub height of 80 meters. The units are part of the company's Onshore Geared platform – the workhorse of Siemens' installed portfolio with rotor diameters optimized for all wind conditions.
The nacelles and hubs for the Grant Plains Wind project will be assembled at the Siemens facility in Hutchinson, Kansas. The blades will be manufactured at the Siemens blade facility in Fort Madison, Iowa.
Rajani Baburajan
editor@greentechlead.com