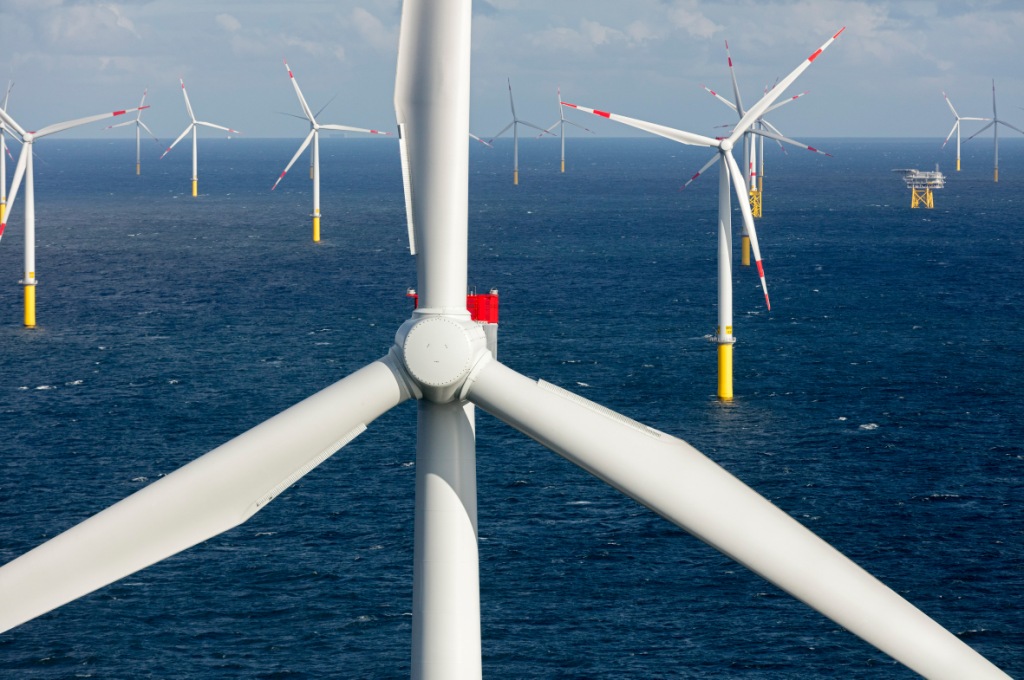 Siemens today announced its wind turbine deal with ScottishPower Renewables to supply 102 wind turbines for the East Anglia ONE project.
Each wind turbines from Siemens will have a capacity of seven megawatts and a rotor diameter of 154 meters. ScottishPower Renewables, a subsidiary of Iberdrola S.A., is building the 714 megawatt wind power plant, the largest project in terms of capacity for Siemens.
Once operational in 2020, the electricity generated by the wind power project is expected to be sufficient for around 500,000 British households. Siemens will be responsible for servicing the wind farm for an initial period of five years.
Siemens will erect the East Anglia ONE offshore wind power plant around 45 kilometers off the British east coast over an area of 300 square kilometers. The company will install the 102 Siemens direct-drive wind turbines of type SWT-7.0-154 on jacket foundations.
Cuxhaven, Germany, will manufacture the nacelles.
Siemens plans to produce the corresponding wind turbine blades for East Anglia ONE at its Hull facility. The port of Great Yarmouth will serve as pre-assembly harbor for the project. The first wind turbines are scheduled to be installed in the summer of 2019, with the start of commercial operation scheduled for 2020.
Siemens, as part of the contract, will utilize a helicopter based near Lowestoft port mainly in winter when the use of crew transfer vessels (CTVs) is not feasible due to high wave conditions and rough seas.
Siemens previously supplied this partner with wind turbines with a total capacity of 389 MW for the West of Duddon Sands project in the Irish Sea.
Siemens has installed nearly 2,100 wind turbines to date, with a total capacity of more than seven gigawatts. The engineering company also has 6.7 gigawatts of offshore wind capacity under service contracts and is a leader in offshore grid connections.