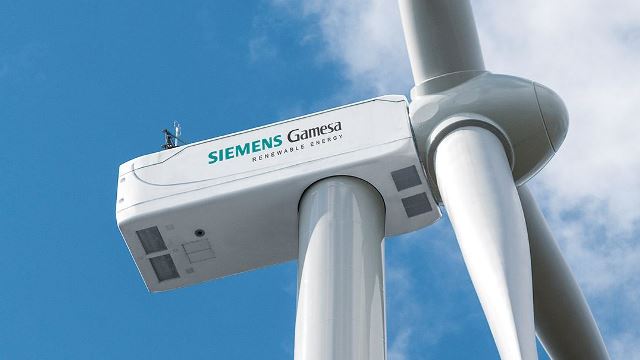 Siemens Gamesa Renewable Energy has won a major wind turbine deal from EDF Renewables North America to supply turbines for the Coyote and Oso Grande projects, located in the United States.
Siemens Gamesa has provided wind turbines with an output capacity of more than 19 GW in the U.S. till now. Siemens Gamesa did not reveal financial details of the wind turbine deal with EDF.
The latest wind turbine deals confirm the commercial success of the SG 4.5-145 and feature a service and maintenance agreement for Siemens Gamesa's maintenance program.
Coyote, located in Scurry County, Texas, will feature 48 SG 4.5-145 and 11 SWT-2.3-108 wind turbines. Project completion is expected for the summer of 2020.
The Oso Grande wind project will utilize 48 SG 4.5-145 and 13 SWT-2.3-108 wind turbines, and is located in New Mexico, about 43 miles southeast of Roswell. The commissioning of the wind farm is scheduled for the last quarter of 2020.
The SG 4.5-145 offers a power rating from 4.2 MW to 4.8 MW depending on site conditions and has a rotor diameter of 145 meters. The 71-meter blade integrates aerodynamics and noise reduction features to guarantee a high production of energy and reduced noise emission levels.
Jose Antonio Miranda, CEO of Onshore Americas at Siemens Gamesa Renewable Energy, said: "This new generation turbine offers best-in-class LCoE based on proven technology and evidences our commitment to continued innovation."
Art Del Rio, vice president, Wind Technology Strategy at EDF Renewables, said: SG 4.5-145 turbine is the ideal fit for the Coyote and Oso Grande projects, helping EDF Renewables achieve the value necessary to build a competitive project."