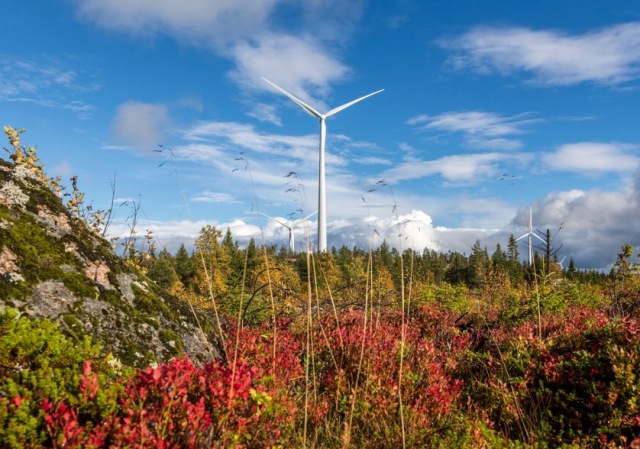 Siemens Gamesa has signed a 62 MW deal to supply its 5.X platform for two adjacent sites in the Sunne region in Sweden.
The deal with local utility firm Tekniska verken will cover the supply of 7 SG 5.8-170 turbines at Fryksdalshojden and 3 of the same turbines at the closeby site of Norra Länsmansberget. These turbines will use a flexible power rating to adjust their nominal power to 6.2 MW, among the most competitive in the industry.
Tekniska verken is expected to install the turbine by late 2022 and will have a 115-meter hub height. The deal also includes up to 30-year service agreement.
Siemens Gamesa has sold over 2 GW of this market leading onshore platform with one of the largest rotors at 170 meters in the industry. Of that 2 GW, around half has come from various sites and customers in Sweden, showing the pioneering nature of the country and its enterprises in their adoption of renewable technology.
"We welcome another contract with a key customer in Tekniska verken, with which we will work closely going forward to help develop the region's renewable capabilities," said Clark MacFarlane, Siemens Gamesa Onshore CEO for Northern Europe.
Tekniska verken i Linkoping Vind AB CEO Henrik Valent said: "Our choice of turbines is based on sustainability in the long term with the least possible impact on the environment."
Siemens Gamesa's contracts in Sweden for this latest platform also included a huge 372 MW deal in Bjornberget, the largest it has signed in the country for the 5.X turbine.