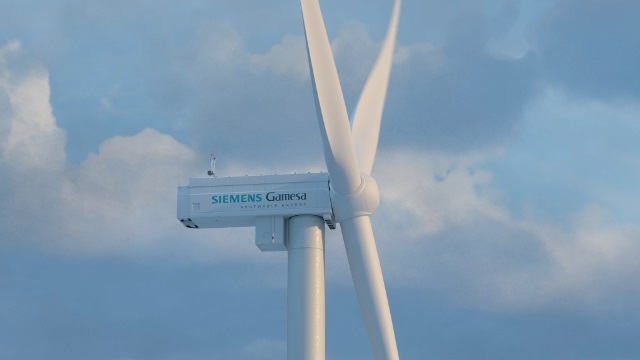 Siemens Gamesa has signed a 150 MW agreement with Elawan Energy to supply 30 SG 5.0-145 model turbines in Spain.
The wind complex, formed by three wind farms in the same area – Fuente Alamo, Frontones and Derramador, with 50 MW each – is located in central Spain, in the province of Albacete, and is scheduled to be commissioned in mid-2022.
The contract with Elawan also includes a long-term service agreement for a period of 20 years.
The 150 MW of clean energy will provide electricity to more than 110,000 households, almost the entire province of Albacete. In addition, its size will help to avoid the emission of nearly 400,000 tons of CO2 a year.
"The agreement reached with Elawan to build one of our largest wind farm clusters in Spain reflects our contribution and commitment to the growth of the wind energy sector in the country," said Lars Bondo Krogsgaard, CEO of Siemens Gamesa's Onshore unit.
Siemens Gamesa currently has around 15 GW installed across Spain, representing 53 percent of the total installed capacity in the country. Spanish Wind Energy Association (AEE) said Spain has reached 27.5 GW installed capacity in 2020. Wind power has become the technology with the largest installed capacity in the country for the first time.
Siemens Gamesa has 2,292 MW installed and connected to the grid, 59 percent of the total installed capacity in the region. The Elawan wind power project will add 150 MW capacity.
Siemens Gamesa will assemble the 30 nacelles at Siemens Gamesa's plant in Agreda (Soria).
It will produce the gearboxes at the plants in Asteasu (Guipuzcoa), Lerma (Burgos) and the city of Burgos, and the electrical components at the factories in Reinosa (Cantabria), San Fernando de Henares (Madrid) and Benisano (Valencia). Siemens Gamesa has nine plants in Spain employing 1,200 people, and 4,500 employees in total in the country.
This new project will boost the activity of Siemens Gamesa's Spanish suppliers, which will be involved in the production of various components. In 2020, Siemens Gamesa's purchases from Spanish companies amounted to €1,253 million, 4 percent more than the previous year.