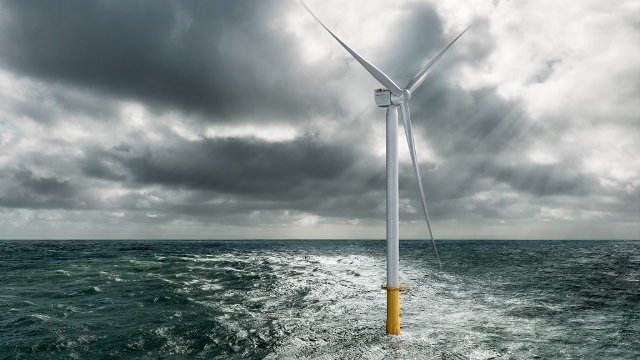 Siemens Gamesa Renewable Energy (SGRE) today announced it is in talks with Vattenfall targeting wind turbine deals for the offshore wind power plants in Dutch waters.
Siemens Gamesa aims to supply supply SG 10.0-193 DD turbines at Vattenfall's Hollandse Kust Zuid 1&2 and Hollandse Kust Zuid 3&4 projects. The HKZ 1&2 project is the world's first zero subsidy offshore wind farm.
Siemens Gamesa is in final negotiations for the SG 10.0-193 DD offshore wind turbines for the HKZ 1&2 project. The company is also targeting to sign contract for additional SG 10.0-193 DD turbines at the HKZ 3&4 project.
"We look very much forward to increasing our collaboration and teamwork with Vattenfall through these projects. Vattenfall once again demonstrates their confidence and interest in our products," said Andreas Nauen, CEO of Siemens Gamesa Offshore Business Unit.
In September 2018, Vattenfall received the irrevocable permit for the construction of the first subsidy-free wind power plant: Hollandse Kust Zuid 1&2. The first offshore works for this project have already started and must be realized ultimately in 2023, said Gunnar Groebler, head of Business Area Wind at Vattenfall.
Siemens Gamesa and Vattenfall have collaborated on several wind power plants including 288 MW DanTysk and 288 MW Sandbank offshore projects in the German North Sea, 110 MW Lillgrund offshore project in the Swedish part of Oresund, and the current 600 MW Danish Kriegers Flak project in Denmark.