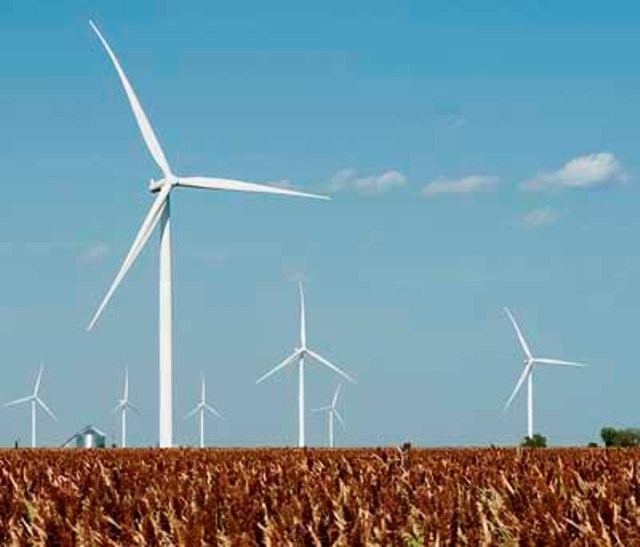 Siemens announced it has extended the service and maintenance contract with 152-megawatt (MW) Keenan II wind farm in Oklahoma to include Balance of Plant (BoP).
The contract, extended for another 15 years, marks the first long-term BoP wind service agreement in the U.S. for Siemens.
The customer is CPV Keenan II Renewable Energy Company (CPV Keenan II), headquartered in Silver Spring, Maryland.
Siemens will provide an additional 15 years of service and maintenance for the 66 SWT-2.3-101 turbines installed at the Keenan II wind farm, located near Woodward, OK.
The new agreements add BoP to the scope with Siemens performing or coordinating the performance by others of certain service and maintenance activities throughout the wind plant, including the collector system, substation, transformers, transmission lines, switchgear, equipment, machinery, fiber optic cables for the supervisory control and data acquisition (SCADA) system, control systems, communication systems, foundations, towers, and access roads.
"As the wind energy industry in the U.S. continues to mature, more and more of our customers are looking to Siemens for a fully integrated lifecycle approach to support their long-term operational goals and to help reduce costs," said Mark Albenze, CEO of Siemens Power Generation Services, Wind Power and Renewables business unit.
The service and maintenance will be supported by Siemens Digital Services, including advanced remote monitoring and diagnostics services. Select data-driven services will utilize Sinalytics, the platform architecture and technology foundation for Siemens Digital Services, as well as tailored industry-specific applications.
The Keenan II wind farm went into commercial operation in December 2010. Keenan II generates enough electricity to power approximately 45,000 average Oklahoma homes and avoid approximately 413,000 tons a year in greenhouse gas emissions-the equivalent of taking nearly 72,000 cars off the road.
The project has a 20-year power purchase agreement with Oklahoma Gas & Electric Company.
Siemens has been providing service and maintenance on the 66 SWT-2.3 wind turbines at the project since it began operations in 2010. In 2012, Siemens opened a 64,000-square-foot wind service distribution center in nearby Woodward, OK, citing the area's proximity to wind projects throughout the wind belt.
editor@greentechlead.com