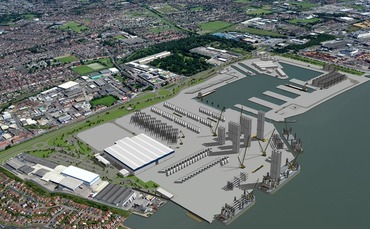 Work on a Siemens £310m wind turbine factory in Hull will begin this year, after the city council's planning committee approved the plans, reports Business Green.
The Green Port Hull development backed by Siemens and the Association of British Ports (ABP) envisions a pioneering wind turbine production and installation facility on the banks of the Humber that would come into operation by 2018.
The project comprises new turbine construction, assembly and service facilities at Hull's Alexandra Dock and a new rotor blade manufacturing facility in nearby Paull, which together would create 1,000 new jobs.
The construction will commence later this year at Alexandra Dock and the planning applications for works at Paull blade site are targeted to be submitted later in 2014.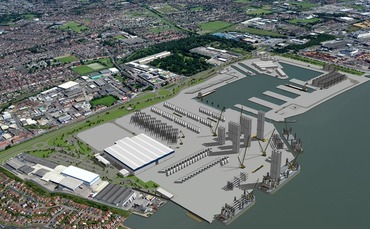 This is a key project for the region, for the UK wind industry, helping to deliver the future low carbon economy, said, Finbarr Dowling, project director for Hull, Siemens.
Councilor Steven Brady from Hull City Council said gaining consent was an important step. Hull City and East Riding Councils have jointly established a £26m fund to equip local people with the skills needed at Green Port Hull and support businesses.
This will not only make a huge difference to the city's economy, but also help transform green energy and ensure that Hull is the market leader for the UK's offshore wind industry, added, Brady.
At the beginning of the year the UK had around 3.6GW of installed offshore wind capacity with a further 1.4GW under construction, making it the world leader by some distance.
Government figures suggest up to 15GW could be installed by the end of the decade and 41GW by 2030, most of which will be in the North Sea.
A US Department of Energy report states that the UK added 812MW of offshore wind capacity last year, around 47 per cent of the global total.
By contrast, the US has no offshore wind farms, although the paper lists 14 projects in advanced stages of development, representing nearly 4.9GW of potential capacity.
The report also calculates that across the globe the average capital cost for offshore wind projects completed in 2013 fell 3.7 per cent per kilowatt-hour from 2012, with an additional decrease expected in 2014. Total project installation costs have fallen six per cent since 2011.
editor@greentechlead.com