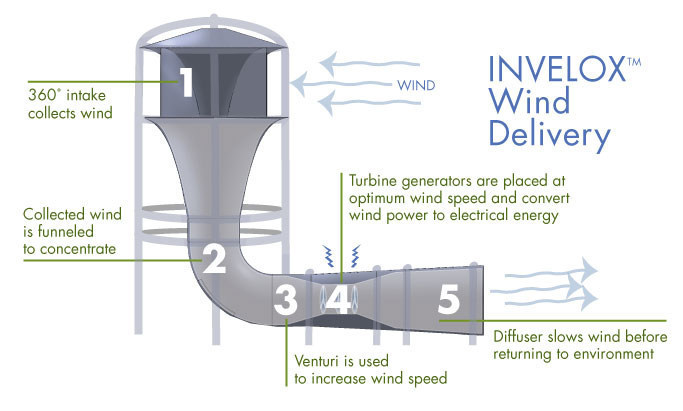 SheerWind has secured a pilot project of installing 200 KW wind plant for Tampa Electric in Florida.
Tampa Electric is scheduled to develop the 200-KW INVELOX wind power generation system in 2015.
The company also has plans to purchase a utility-scale 1.8MW INVELOX system.
INVELOX funnel technology introduced by SheerWind utilizes wind power turbines and rotors, bringing them to ground level for easier, safer, and cheaper operation and maintenance.
In order to increase output capacity, multiple turbines can be used in a row or series while reducing downtime to near zero.
INVELOX turbines are operational at wind speeds as low as 2mph and as high as 100 mph.
There will not be any radar interference and harm to flying birds.
http://youtu.be/w4VGsWB5Fdg
The operating and maintenance costs are reduced to half compare to traditional wind turbines. Besides, for a single tower multiple turbines can be used.
Tampa Electric serves almost 700,000 customers in West Central Florida.
Sabeena Wahid
editor@greentechlead.com