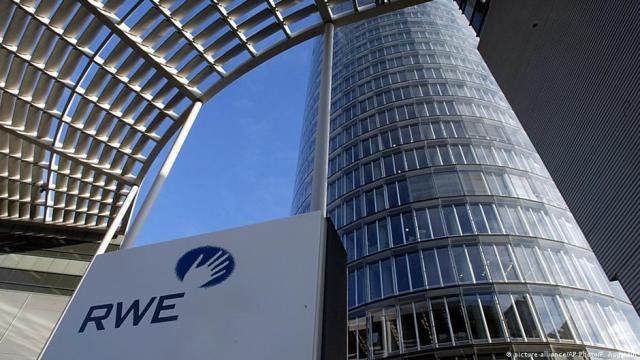 RWE, a leading renewable energy company, announced its 200 megawatt (MW) Montgomery Ranch Wind Farm is in construction in Foard County, Texas.
The Montgomery Ranch project raises RWE's installed wind capacity in the Lone Star State to 4.3 gigawatts (GW), enough capacity to power more than 1.2 million homes. The U.S. is a key market for growing RWE's wind business building on a substantial global portfolio including more than 200 onshore and 19 offshore wind farms.
Texas leads the nation in installed wind capacity and RWE's projects there also include the 240 MW Blackjack Creek and the 200 MW El Algodon Alto wind farms. Renewable energy has at times been responsible for as much as one-third of the total generation in the state as Texas has broken 10 all-time peak power demand records this summer, according to the Electric Reliability Council of Texas (ERCOT), who operates the electric grid.
"Wind projects such as Montgomery Ranch contribute to a cleaner, stronger economy and help create a more resilient energy infrastructure in Texas," said Mark Noyes, CEO RWE Clean Energy, a subsidiary of RWE AG. "Last summer ERCOT set 11 new demand records and we are on track to meet, if not exceed, that record this summer."
The project is expected to employ up to 300 people during construction and when completed, by the end of 2024, Montgomery Ranch will contain 45 Vestas 4.5 MW turbines.
RWE Clean Energy operates a portfolio of 8 GW of renewable energy projects, including more than 3 GW of solar generation, with the capacity to power more than 2.4 million U.S. households, and has a development platform of more than 24 GW, one of the largest in the U.S. The U.S. is a key market in RWE's growth strategy 'Growing Green' to expand its renewables business and achieve net zero by 2040.