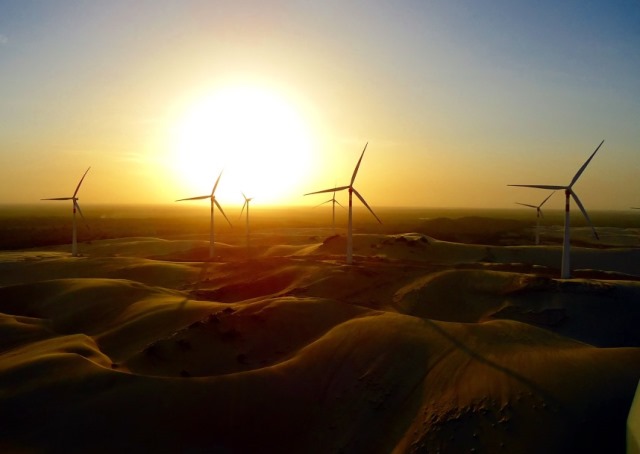 Peninsula Clean Energy, a leading Community Choice Aggregation (CCA) agency, has marked a historic milestone by securing a contract for 220 megawatts (MW) of wind power. This agreement represents the agency's largest renewable energy procurement project contract to date.
Peninsula Clean Energy will commence receiving power from Pattern Energy's SunZia Wind project in New Mexico for a 15-year period starting in 2026. The SunZia Wind project, set to be the largest wind farm in the Western Hemisphere, will provide a substantial contribution, supplying 13 percent of the agency's total annual electricity demand.
This collaboration establishes Peninsula Clean Energy as the first CCA agency to enter into a power agreement with the SunZia Wind project, a wind farm projected to generate up to 3,515 MW of nameplate wind power, catering to the western United States grid.
Shawn Marshall, CEO of Peninsula Clean Energy, expressed enthusiasm for the transformative potential of this contract, stating, "SunZia Wind supercharges our plan to deliver 24/7 affordable renewable power in the near future. By providing reliable power whether or not the sun is shining, this contract is a gamechanger toward meeting our hourly renewable power matching goal than any other long-term power contract we have signed to date."
Rick DeGolia, Atherton council member and chair of Peninsula Clean Energy's board of directors, added, "This project represents a series of firsts for Peninsula Clean Energy and the larger utility sector. As the agency's largest wind contract, it will continue to advance PCE as an industry leader in procuring reliable renewable power that is responsive to our load shape and reliability requirements."
Hunter Armistead, CEO of Pattern Energy, noted, "SunZia is providing access to some of the best wind in the world, which has a powerful generation profile with an evening peak to complement daytime solar."
The SunZia Wind project will not only diversify Peninsula Clean Energy's electricity generation but also provide geographic and seasonal diversity. As part of the agency's commitment to a 24/7 renewable power goal, SunZia will enhance wind generation during the winter months when solar energy generated in California is at its lowest.
Peninsula Clean Energy, the official electricity provider for San Mateo County and the City of Los Banos, serves a population of 810,000 by providing over 3,600 gigawatt hours annually of electricity that is 50 percent renewable, 100 percent clean, and at a lower cost than PG&E.