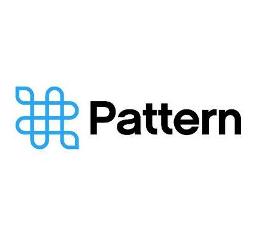 Pattern Energy has reported revenue of $89.7 million for third quarter, up 25 percent compared to third quarter fiscal 2014.
Net loss was $35.3 million in the third quarter of 2015, compared to $9.3 million in the same period last year.
During the quarter, the company increased owned capacity to 2,282 MW with the acquisition of the remaining interests of the 283 MW Gulf Wind project resulting in 100 percent ownership and subsequently recapitalized the project by repaying the short maturity project debt with corporate capital.
Pattern Energy commenced commercial operations at the 200 MW Logan's Gap project in which the company holds an owned interest of 164 MW. It also completed a $350 million capital raise consisting of a $225 million convertible note private placement and a $125 million common equity public offering.
The list of identified ROFO projects represents a portion of Pattern Development's 5,900 MW pipeline of development projects, all of which are subject to Pattern Energy's ROFO.
The 5,900 MW includes Pattern Development's interests in both its majority stake in Tokyo-based GPI and its joint venture with CEMEX Energia in Mexico. GPI has up to 1,000 MW of near and longer term wind and solar projects in development.
The joint venture between Pattern Development and CEMEX Energia has a goal of developing 1,000 MW of wind and solar generation in Mexico over the next five years where recent reforms set a mandate of 35 percent of generation to come from clean resources by 2024.
During the quarter, the company also increased available borrowings under its existing revolving credit facility from $350.0 million to $450.0 million
There is no new capital required to be raised to fund 16 existing assets, including Amazon Wind Farm (Fowler Ridge) which is in construction and scheduled to commence operations in the fourth quarter of 2015, the company stated.
"We have achieved substantial growth since our IPO. Our existing asset base will also continue to produce increased CAFD through next year compared to 2015, without any further capital requirements," said Mike Garland, president and CEO of Pattern Energy.
"We believe we are well positioned to grow our business with our existing asset base and cash flows, the absence of any IDRs, our internal management structure and the high degree of flexibility provided by our private sponsor," Garland added.
Rajani Baburajan
editor@greentechlead.com