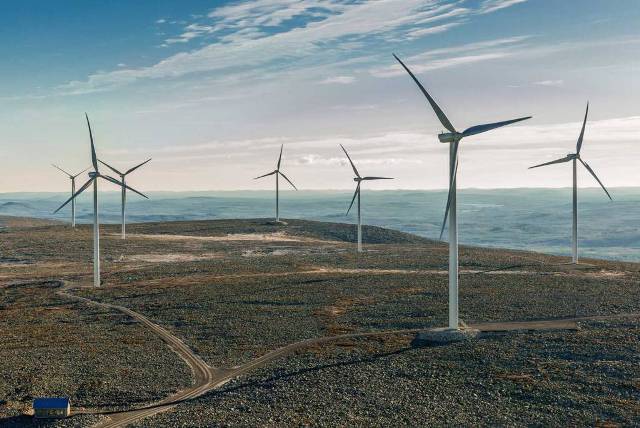 OX2, a developer in onshore wind power, and YIT, the largest construction company in Finland, have agreed on the purchase of Finland's largest wind power project, located in Lestijarvi municipality in Central Ostrobothnia.
OX2 acquires the project rights for 72 wind turbines from YIT.
The capacity of the Lestijarvi wind farm will be approximately 400 MW and the maximum total height of the turbines will be 240 metres. Construction of the wind farm will start within a year. The wind farm will be constructed without government subsidies. The energy production of Lestijarvi wind farm will be approximately 1.4 TWh.
"In addition to the wind farm, we will build a 1,300 MW electricity transmission line. With the nearby Halsua wind power project, we will be able to offer plenty of job opportunities for companies in the economic area," said Teemu Loikkanen, country manager for OX2 Finland.
"The wind farm generates approximately EUR 2.5 million in real estate tax for the municipality every year – approximately EUR 3,500 per citizen. It will secure funding for the new school and provide us with capital for development and maintain well-being in our municipality," says Esko Ahonen, head of Lestijarvi municipality.
In addition to the 72 wind turbines, the project includes the construction of a new electricity substation and 55 kilometres of 400 kV power line for electricity transmission.
The company has over 340 MW of wind power under construction in Finland.