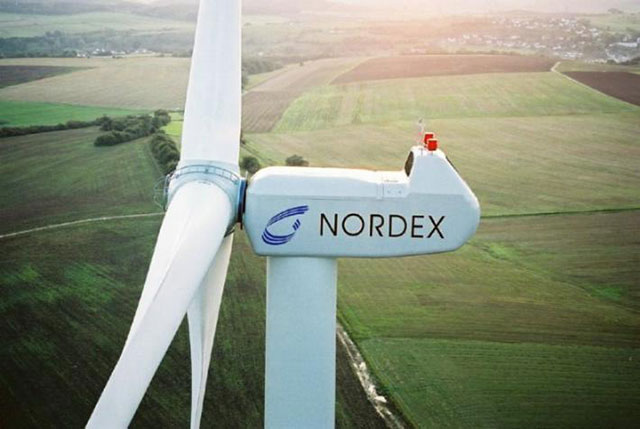 Nordex has signed a contract with Taaleritehdas for nine N131/3000 turbines to be supplied for the 27 MW Kooninkallio-Kankaanpää wind farm in Finland.
The project is expected to achieve a capacity factor of around 40 percent.
Two months ago, Taaleritehdas ordered the same units from Nordex for the Myllykangas II wind farm.
In Dec 2014, Nordex signed a contract with Wpd to install 12 N117/3000 turbines for the Jokela project in West Finland.
The construction is due to begin in 2015 and the service contract period is for 15 years.
Nordex is also supplying nine N131/3000 turbines for the Bürgerwind Brechte and Bürgerwind Strönfeld citizens wind farms in Germany, in addition to eight turbines for the Sellen wind farm.
The type approvals in accordance with DIBT 2012 have been issued for the N131/3000 for hub heights of 99, 114 and 134 meterd in Germany.
Besides, the international IEC certification has been received for all hub heights.
In another development, Uruguay's state-owned power company UTE has handed the contract for a 142 MW project to Nordex.
Nordex will be installing fifty-nine N117/2400 low-wind turbines at the Pampa wind project under the department of Tacuarembo in central Uruguay as stipulated in the contract.
According to Nordex, it will be completing the project for commission by the middle of next year if construction begins as scheduled in the second half of this year.
German banks KfW Ipex and BayernLB will be part financing the $320-million project through a $224-million loan.
Nordex has already completed 120MW of wind projects (50 MW Melowind project in Cuchilla, and 67 MW Juan Pablo Terra project in Artigas) in Uruguay.
In Dec 2014, Nordex signed a contract with Kale Enerji to supply turbines for the 21.6MW Dilek Res wind farm in Turkey to provide nine N117 2.4MW turbines.
The consignment delivery is scheduled for the summer of 2015 to Kahramanmaras site in south-east Anatolia, Turkey.
The first N131/3000 has been installed at the Janneby citizens wind farm in Schleswig-Holstein.
The necessary testing and measuring work for IEC type certification is going on.
Sabeena Wahid
editor@greentechlead.com