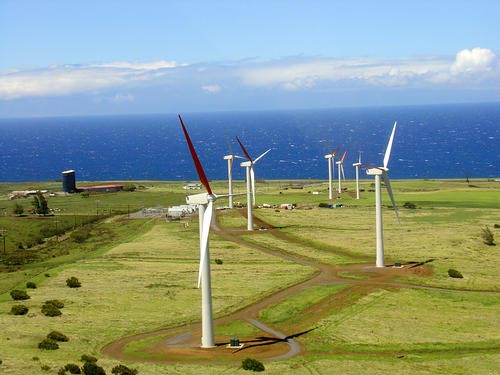 NextEra Energy is planning to build Hawaii's largest wind farm on the southern coast of Maui.
Before the construction of the 120 MW project, NextEra will complete the acquisition of Hawaiian Electric for $4.3 billion.
In addition, the project will also be owned and operated by NextEra Energy.
The plant will be located on Department of Hawaiian Home Lands at the Kahikinui homestead on the southern slopes of Haleakala.
The Kahikinui Wind project will be built on the lease the land from DHHL for a term of 35 years.
NextEra has already begun moving the process in Maui but further decision on the project development has to be made by DHHL.
It is expected that this plant will benefit Hawaii in developing another 200 MW of wind or solar capacity on Maui.
On the other hand, NextEra is also aiming to build an undersea cable, connecting the electric grids on Oahu and Maui.
Last month, Parker Ranch Foundation Trust (PRFT) joined with NextEra to develop wind energy projects on the Big Island of Hawaii.
According to the deal, NextEra Energy will provide long-term access rights to PRFT lands to develop new renewable energy projects.
In another development, Google entered into a 20-year agreement with NextEra for buying wind power from the plants on Altamont Pass in eastern Alameda and Contra Costa counties.
Beginning from 2016, Google will receive approximately 43 MW of wind energy from this plant.
At present, the 69 MW Kawailoa project on the north shore of Oahu by First Wind is the biggest wind farm in Hawaii.
The acquisition of Hawaii Electric by NextEra is expected to enhance the renewable energy development of the state.
Through this acquisition, Hawaii wants to triple its solar capacity by 2030, in addition to increasing the renewables supply by 65 percent.
Hawaii has the nation's most expensive electricity, a state depending on imported fuels for more than 90 percent of its total energy.
Sabeena Wahid
editor@greentechlead.com