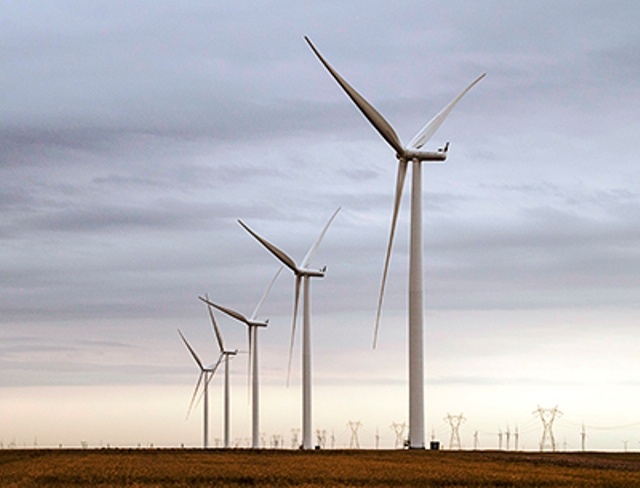 Indian wind energy player Inox Wind has raised $2.2 billion through an Initial Public Offering. The wind energy developer with integrated manufacturing capabilities is backed by Gujarat Fluorochemicals Limited, which produces industrial chemicals, including refrigerants.
Inox opened its IPO after the government revised the nation's wind energy target by more than thrice the current installed capacity to 60 GW by 2022.
The good response for the IPO is apparently the result of optimism that the government has built in India's renewable energy market.
Although Inox was to sell only 23.2 million shares ($5 apiece) through the IPO to raise about $117 million, it received bids for 431 million shares worth $2.2 billion.
Inox reportedly intends to use the funds raised through the IPO to enhance capacity of its manufacturing. At present the company has a manufacturing capacity of 800 MW and it plans to double it at the earliest.
The company may also use part of the funds to invest in large-scale wind energy projects it is to undertake. Inox is to work on a 700 MW farm in Gujarat, which is estimated to cost $750 million.
The only stock exchange-listed wind power company in India is Suzlon Energy. The company has been working on reducing its debt burden by selling assets to improve its chances to invest in new projects.
Ajith Kumar S
editor@greentechlead.com